Denise LaSalle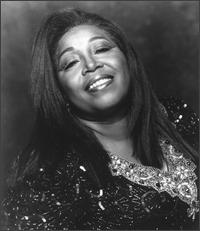 Buy CDs HERE
The "Queen Of Soul Blues" is a title that rightly belongs to this survivor who's been recording for over three decades. Not only does she have a phat, supple blues voice but she's a great songwriter and even a producer.
She was born July 16, 1939, as Denise Craig. LaSalle moved north to Chicago when she was in her early twenties and would attend shows at the Regal Theatre, always returning home to write songs. She got to know blues musicians and began giving her songs to them, until one day a Chess Records executive stopped by at Mixer's Lounge, where LaSalle was working as a bar maid. He listened to one of her songs and took it down to Chess Records, and the company later signed her as a vocalist, but never recorded her. Two years later, LaSalle recorded and produced her own record with the help of Billy "The Kid" Emerson, the Chess executive who'd originally shown an interest in her. After the record made some waves on local radio, Chess stepped in and purchased the master and took it to Europe. Meanwhile, LaSalle continued writing songs and sitting in with blues musicians around the Chicago clubs.
LaSalle's first big hit came about in 1971 when her "Trapped By a Thing Called Love" broke on the radio in Chicago and then Detroit. That record was for the Westbound label and then she signed with ABC Records in 1975, cutting three albums in three years until the label was sold to MCA. After MCA dropped her because of the label's "difficulty in promoting black acts" at that time, she continued performing as much as she could in Chicago and Memphis. In 1980, a Malaco executive called to ask her to write a song for Z.Z. Hill. A positive relationship with the company was quickly developed, which resulted in LaSalle recording 11 discs for the label, including the classic "Lady In The Street".
Album Discography

"Trapped By A Thing Called Love" (Westbound 1972)
1. Trapped by a Thing Called Love
2. Now Run and Tell That
3. Heartbreaker of the Year
4. Goody Goody Getter
5. Catch Me If You Can
6. Hung Up Strung Out
7. Do Me Right
8. Deeper I Go, The
9. You'll Lose a Good Thing
10. Keep It Coming
11. It's Too Late

"On The Loose" (Westbound 1973)
1. Man Size Job, A
2. What It Takes to Get a Good Woman
3. Harper Valley Pta
4. What Am I Doing Wrong
5. Breaking Up Somebody's Home
6. There Ain't Enough Hate Around (To Make Me Turn Around)
7. Your Man and Your Best Friend
8. Lean on Me
9. Making a Good Thing Better
10. I'm Over You
11. I'm Satisfied

"Here I Am Again" (Westbound 1975)
1. Here I Am Again
2. Married, But Not to Each Other
3. Share Your Man with Me
4. I Wanna Do What's on Your Mind
5. Trying to Forget
6. My Brand on You
7. Stay with Me Awhile
8. Any Time Is the Right Time
9. Don't Nobody Live Here (By the Name of Fool)
10. Hit and Run
11. We've Got Love
12. Get Up off My Mind
13. Who's the Fool
14. Best Thing I Ever Had

"Second Breath" (ABC 1976)
1. Freedom To Express Yourself
2. Get Your Lie Straight
3. Sweet Soul
4. I'm Back To Collect
5. I Get What I Want
6. Second Breath
7. Hellfire Loving
8. Sit Down And Hurt Awhile
9. Two Empty Arms

"The Bitch Is Bad" (ABC 1977)
1.The Bitch Is Bad
2.Love Me Right
3.Before You Take It To The Streets
4.Fool Me Good
5.Move Your Body
6.A Love Magician
7.One Life To Live
8.Love Addict

"Under The Influence" (ABC 1979)
1 P.A.R.T.Y. (Where It Is)
2 Feet Don't Fail Me
3 No Matter What They Say
4 Let's Stay This Way
5 Workin' Overtime
6 Under The Influence
7 You Ought'a Thank Me
8 Talking 'Bout My Best Friend

"Unwrapped" (ABC 1979)
1. think about it
2. keep on dancin rock
3. a miracle you and me
4. too little in common to be lovers
5. da ya think im sexy
6. medley: make me yours / precious memories / trapped by a thing called love

"I'm So Hot" (MCA 1980)
1. I'm So Hot
2. Try My Love
3. You'll Never Get Your Hooks In My Man
4. Tear For Tear
5. Giving Up
6. Come Ta Ya Ha Dance
7. Sometimes
8. May The Funk Be With You

"And Satisfaction Guaranteed" (MCA 1981)
1. I'M TRAPPIN' ON YOU
2. TIGHTEN UP ON YOUR GOOD THING
3. SHARING YOUR LOVE
4. WHEN LOVE SEPERATES
5. GOT MYSELF A HANDYMAN 6:01
6. MAKE LOVE TO ME ONE MORE TIME
7. E.R.A.(Equal Rights Amendment)
8. I'LL GET YOU SOME HELP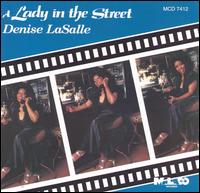 "Lady In The Street" (Malaco 1983)
1. Lady in the Street
2. This Bell Was Made for Ringing
3. Don't Mess With My Man
4. Lay Me Down
5. Down Home Blues
6. I Was Not the Best Woman
7. Come to Bed
8. I Was Telling Him About You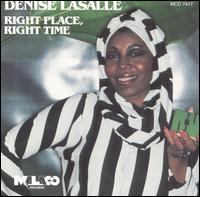 "Right Place, Right Time" (Malaco 1984)
1. Right Place, Right Time
2. He's Not Available
3. Treat Your Man Like a Baby
4. Good Man Gone Bad
5. Boogie Man
6. Your Husband Is Cheatin' on Us
7. Why Does It Feel So Right
8. Keep Your Pants On
9. Bump and Grind
10. Love School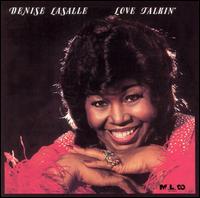 "Love Talkin'" (Malaco 1985)
1. Talkin' in Your Sleep
2. Someone Else Is Steppin' In
3. Nobody Loves Me Like You Do
4. Give Me Yo' Most Strongest Whiskey
5. Love Is a Five Letter Word
6. Love Talkin'
7. Get What You Can Get
8. Linger a Little Longer
9. Keeps Me Runnin' Back
10. Too Many Lovers
11. My Tu-Tu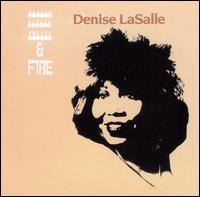 "Rain & Fire" (Malaco 1986)
1. It Be's That Way Sometimes
2. I'm Sho Gonna Mess With Yo Man
3. What's Goin' on in My House
4. Look What Can Happen to You (If You Get Caught Mesisn' With My Tutu)
5. Shame, Shame, Shame
6. Dip, Bam, Thank You Maam
7. Learnin' How to Cheat on You
8. Rain and Fire
9. It Takes You All Night
10. Is He Lovin' Someone Else Tonight
"It's Lying Time Again" (Malaco 1987)
1. It's Lying Time Again
2. Teeny Weeny Black Bikini
3. It Makes Me So Mad
4. You'll Never Get Your Hooks in My Man
5. Last Night Was the First Time
6. Footprints of a Fool
7. Your Pleasure is My Business
8. Hold On
9. Holding Hands With the Blues
10.Love Break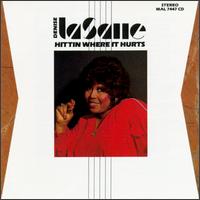 "Hittin' Where It Hurts" (Malaco 1988)
1. Don't Cry No More
2. Write This One off (As a Loss)
3. Caught in Your Own Mess
4. Bring It on Home to Me
5. Eee Tee
6. If You Can't Do Me Right
7. See-Saw
8. You Gotta Pay to Play
9. I Forgot to Remember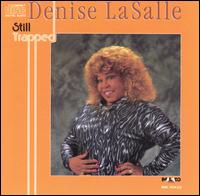 "Still Trapped" (Malaco 1990)
1. Wet Match
2. Trapped...1990
3. Paper Thin
4. Chain Letter
5. Real Sad Story, A
6. Drop That Zero
7. I'm Loved
8. Kiss It
9. Love and Happiness
10. Wild Thang (All Nite Long)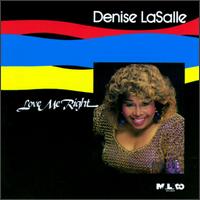 "Love Me Right" (Malaco 1992)
1. Don't Jump My Pony
2. Long Dong Silver
3. You Can't Get Nothin' Straight Between Us
4. Love Me Right
5. When We're Making Love
6. I'm Not That Kind of Girl
7. Too Many Hungry Mouths Around the Table
8. One More Wrong Step
9. Fast Hands and a Dirty Mind
10. Another One Bites the Dust
11. Don't Pick It Up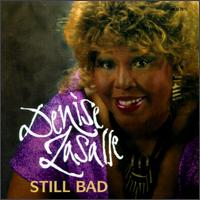 "Still Bad" (Malaco 1994)
1. Right Side of the Wrong Bed
2. Soft-Hearted Woman
3. Three People
4. No Supervision
5. Child of the Ghetto
6. Dial 1-900-Get-Some
7. Risky Business
8. Sweeter the Man, The
9. It Ain't over Til the Fat Lady Sings
10. Woman Needs to Be Loved
11. Bitch Is Bad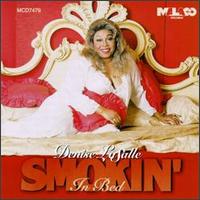 "Smokin' In Bed" (Malaco 1997)
1. Smokin' in Bed
2. Juke Joint Woman
3. Blues Party Tonight
4. If I Don't Holler
5. Going Through Changes
6. Five Below Zero
7. Never Been Touched Like This
8. Why Am I Missing You?
9. Night We Called It a Day, The
10. Dirty Old Woman

"Trapped" (601 Music 1997)
1. TRAPPED BY A THING CALLED LOVE
2. DON'T MESS WITH MY MAN
3. LOVE IF A FIVE LETTER WORD
4. I WAS TELLING HIM ABOUT YOU
5. IS HE LOVIN' SOMEONE ELSE...
6. HOLD ON
7. YOU GOTTA PAY TO PLAY
8. BRING IT HOME TO ME
9. TOO MANY LOVERS
10. ONE MORE WRONG STEP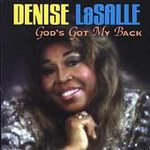 "God's Got My Back" (Angels In The Midst 1999)
1. God's Got My Back
2. Tell Him What You Want
3. Still Talkin' Bout a Man
4. Satan's Trying to Track Me Down
5. Rest in Me
6. God Is Absolutely Mad About You
7. His Mighty Love
8. God Don't Make Mistakes
9. Calvary
10. Send Me, I'll Go
11. Going Through Changes
12. Praise Him
13. Going Through Changes

"This Real Woman" (Ordena 2000)
1.This Real Woman
2.Lick It Before You Stick It
3.A Love Reputation
4.A Sexholic
5.I Just Wanna Make Love to You
6.In a Midnight Mood (In the Middle of the Day)
7.What Kind of Man Is This
8.Funky Blues Kinda Mood
9.Unlovable Habits
10.This Real Woman
11.If I'm Only for Myself (Who's Gonna Be for Me)
12.When She Stops Asking
13.This Bedroom's on Fire
14.Dreaming All Day
15.The Best of the Rest
16.Tell Him What You Want
17.I Fell in Love With Me
18.Down on Clinton
19.Trapped by a Thing Called Love
20.God Is Absolutely Mad About You

"I Get What I Want: The Best Of The ABC Years" (Connoisseur Collection 2001)
1. I Get What I Want
2. Second Breath
3. Sit Down and Hurt Awhile
4. Love Me Right
5. Before You Take It to the Streets
6. One Life to Live
7. Love Addict
8. Working Overtime
9. Feet Don't Fail Me
10. You Ought'a Thank Me
11. Talking 'Bout My Best Friend
12. Miracle You and Me, A
13. Too Little in Common to Be Lovers
14. You'll Never Get Your Hooks in My Man
15. Tighten up Your Good Thing
16. Sharing Your Love
17. Make Love to Me One More Time

"Still The Queen" (Ecko 2002)
1. I'm Still the Queen
2. Dirty, Freaky Man
3. You Should Have Kept It in the Bedroom
4. What Kind of Man Is This
5. Funky Blues Kind of Mood
6. Cover It Up
7. Who Needs You
8. In a Midnight Mood in the Middle of the Day
9. Unlovable Habits
10. There's No Separation

"My Toot Toot: Definitive Anthology" (Smith & Co. 2003)
1. Trapped by a Thingcalled Love
2. Now Run and Tell That
3. Man Sized Job
4. Do Me Right
5. Married, But Not to Each Other
6. Lady in the Street
7. I Was Not the Best Woman
8. Come to Bed
9. Don't Mess With My Man
10. Right Place, Right Time
11. Why Does It Feel So Right
12. Keep Your Pants On
13. Bump and Grind
14. Caught in Your Own Mess
15. You Gotta Pay to Play
16. Bring It on Home to Me
17. Don't Cry No More
18. Don't Mess With My Toot Toot
19. If You Can Do Me Right
20. Wright This One Off (As a Loss)
21. Love and Happines
22. Trapped.... 1990
23. Drop That Zero
24. Wet Match
25. Paper Thin
26. I'm Loved
27. When We're Making Love
28. Love Me Right
29. Don't Pick It Up
30. Fast Hands and a Dirty Mind
31. Three Peaple
32. Dial 1 -900 - Get - Some
33. No Supervision
34. Child of the Ghetto
35. Woman Needs to Be Loved, A
36. Blues Party Tonight

"Wanted" (Ecko 2004)
1. Snap, Crackle and Pop
2. Thrill Is on Again, The
3. Wanted Man
4. They Made a Blues Fan Out of Me
5. Doormat Woman
6. It Was a House Until You Made It a Home
7. Woman Needs Money, A
8. Love You Threw Away, The
9. Who Needs an Enemy With a Friend Like You?
10. Bone It Like You Own It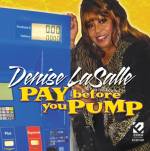 Denise LaSalle "Pay Before You Pump" (Ecko 2007) LISTEN
1. Pay Before You Pump
2. It's Goin' Down
3. I Need a Working Man
4. Mississippi Woman
5. Hold on Tight
6. Hell Sent Me You
7. Walking on Beale Street and Crying
8. I'm Hangin' On
9. You Don't Live Here No More
10. I Tried
11. It's Goin' Down (Radio Version - Clean)
12. Mississippi Woman - (DeLta Blues Mix)

"A Little Bit Naughty: The ABC & MCA Years" (Shout 2008)
DISC 1:
1. Sweet Soul
2. I'm Back to Collect
3. I Get What I Want
4. Second Breath
5. Hellfire Loving
6. Sit Down and Hurt Awhile
7. Two Empty Arms
8. Love Me Right
9. Before You Take It to the Streets
10. Fool Me Good
11. One Life to Live
12. Love Addict
13. Feet Don't Fail Me
14. Working Overtime
15. You Ought'a Thank Me
16. Talking 'Bout My Best Friend

DISC 2:
1. Miracle, You and Me, A
2. Too Little in Common to Be Lovers
3. You'll Never Get Your Hooks in My Man
4. Tighten Up on Your Good Thing
5. Sharing Your Love
6. Got Myself a Handyman
7. Make Love to Me One More Time
8. My Groove Medley: Make Me Yours/Precious Precious/Trapped

"24 Hour Woman" (Malaco 2010)
1. Cheat Receipt
2. Home Wrecker
3. Too Many Women
4. (I'm a) 24-Hour Woman
5. If You Can't Keep It Up
6. Ride On
7. I'll Be Your Kitten, Baby
8. Three is a Crowd
9. Older Woman (Looking For a Younger Man)
10. (You Hit One) Over the Fence
11. Let's Make Love (Like It's the Last Time)

"At Her Best" (Ecko 2012)
1. Snap, Crackle and Pop
2. Bone Me Like You Own Me
3. You Should Have Kept It in the Bedroom
4. It's Going Down
5. Wanted Man
6. I'm Still the Queen
7. Mississippi Woman
8. It Was a House Until You Made It a Home
9. Pay Before You Pump
10. They Made a Blues Fan Out of Me
11. Dirty Freaky Man
12. 24 Hours
13. I'm Still the Queen (Blues Mix)
Buy CDs HERE