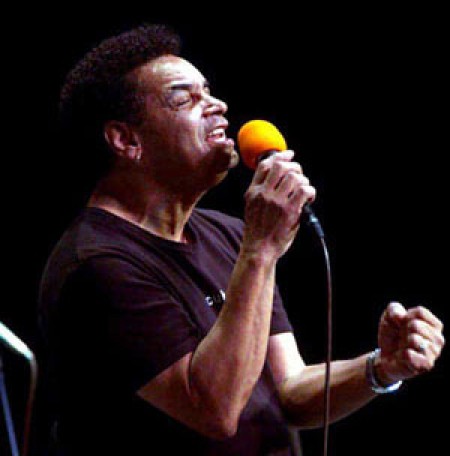 Gary U.S. Bonds
Gary Anderson was born in Jacksonville and living in Norfolk, Virginia in the 1950s when he began singing publicly in church, and with a group called The Turks. He joined record producer Frank Guida's small Legrand Records label, and Guida changed Anderson's name to "U.S. Bonds" in hope that it would be confused with a Public Service Announcement advertising the sale of government bonds and thus get more radio airplay. His first three singles and first album Dance 'Til Quarter To Three were released under the "U.S. Bonds" name, but people mistook it for the name of a group, so to avoid the confusion subsequent releases, including his second album Twist Up Calypso, were released under the name Gary (U.S.) Bonds; the parentheses were discarded in the 1980s.

Bonds's first hit was the song "New Orleans" (Pop #6), which was followed by "Not Me", a flop for Bonds but later a hit for The Orlons, and then by his only number one hit, "Quarter To Three" in June 1961. "Quarter To Three" sold one million records, gaining a gold disc. Subsequent hits, under his modified name, included "School Is Out" (#5), "Dear Lady Twist" (#9), "School Is In" (#28) and "Twist, Twist, Señora" (#10) in the early 1960s. In a 1963 tour of Europe, he headlined above The Beatles. His hits often featured solos by the saxophonist Gene Barge.

In the early 1980s, Bonds had a career resurgence with two albums Dedication and On the Line, working off collaborations with Bruce Springsteen, Steven Van Zandt, and the E Street Band. Later hits included "This Little Girl" (#11 on the pop chart), "Jolé Blon" and "Out of Work" (Pop #26). A follow up LP, Standing In The Line Of Fire, came and went in 1984 with little notice. The title track was produced by Van Zandt but the rest of the project didn't enjoy Springsteen's name attached to it.
Bonds released an obscure album produced by Yank Berry in 1996. The album, Nothing Left To Lose, was only available via Berry's Vitapro line of health food products and is out-of-print. Then in 2005 Bonds reappeared with a new Blues-geared CD Back In 20, the title referencing his repeated sporadic pop-ups of popularity (his first hits were in the 1960s, then again in the 1980s, and now another significant album in the early 2000s, each 20-odd years apart). The album features guest appearances by Bruce Springsteen and Southside Johnny. Bonds was also inducted into the Long Island Music Hall of Fame on October 15, 2006.

In 2009 he released a new album Let Them Talk
Album Discography

"Dance 'Til Quarter To Three With U.S. Bonds" (Legrand 1960)
1 Quarter To Three
2 A Trip To The Moon
3 Cecilia
4 That"s All Right
5 I Know Why Dreamers Cry
6 Minnie The Moocher
7 New Orleans
8 One Million Tears
9 Not Me
10 Please Forgive Me
11 School Is Out
12 Don't Go To Strangers

"Twist Up Calypso" (Legrand 1962)
1 Dear Lady Twist
2 Where Did The Naughty Little Girl Go Aka Naughty Little Flea
3 Stop The Music
4 Look A Booboo
5 Scratch Scratch Me Back
6 Food Of Love
7 Twist, Twist Senora!
8 A Woman Is Smarter (In Every Kinda Way) Aka Man Smart, Woman Smarter
9 Give Me One More Chance
10 Coconut Woman
11 Cordelia Brown
12 Day-O (The Banana Boat Song)

"The Greatest Hits Of" (LeGrand 1962)
1.New Orleans
2.School Is Out
3.Dear Lady Twist
4.School Is In
5.Not Me
6.Havin' So Much Fun
7.Quarter To Three
8.Seven Day Weekend
9.Twist Twist Senora
10.Copy Cat
11.Please Forgive Me
12.Gettin' A Groove

"Dedication" (EMI 1981)
1. Jolé Blon
2. This Little Girl
3. Your Love
4. Dedication
5. Daddy's Come Home
6. It's Only Love
7. Pretender, The
8. Way Back When
9. From a Buick 6
10. Just Like a Child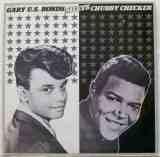 Gary U.S. Bonds & Chubby Checker "Gary U.S. Bonds Meets Chubby Checker" (EMI 1981)
1 Let's Twist Again
2 The Twist
3 The Hucklebuck
4 Limbo Rock
5 Twist, Twist Senora
6 Dear Lady Twist
7 Quarter to Three
8 New Orleans

"The Star" (Charly 1981)
EP containing late 60s/early 70s singles
1. The Star
2. Trying To Get To My Baby
3. Dr. HighBlood
4. You Need A Personal Manager

"On The Line" (EMI 1982)
1. Hold on (To What You Got)
2. Out of Work
3. Club Soul City
4. Soul Deep
5. Love's on the Line
6. Turn the Music Down
7. Rendezvous
8. Angelyne
9. All I Need
10. Bring Her Back
11. Last Time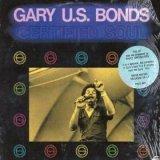 "Certified Soul" (Rhino 1982)
compilation containing singles cut from 1968-early 70s
1. Dr. High Blood
2. Trying To Get To My Baby
3. Personal Manager
4. The Star
5. I'm Glad You're Back
6. Lover Question
7. I Can't Use You In My Business
8. Don't Trust A Woman
9. Funky Lies
10. One Broken Heart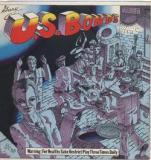 "Warning: For Health's Sake Restrict Play Three Times Daily" (LeGrand 1983)
1.Perdido (Pt 1)
2.School Is Out
3.Music Goes Round
4.Not Me
5.Havin' So Much Fun
6.Seven Day Weekend
7.Gettin' A Groove
8.Quarter To Three
9.Take Me To Los Angeles
10.Where Did The Naughty Little Girl Go
11.Shine On Lover's Moon
12.School Is In
13.Perdido (Pt 2)

"Standing In The Line Of Fire" (Phoenix City 1984)
1 Standing in the Line of Fire
2 Sneakin' Away
3 I Wish I Could Dance Like Fred Astaire
4 Working Man
5 Wild Nights
6 Dance
7 Take a Chance
8 City Lights
9 Come Along Let's Go
10 You Are the One

"The School of Rock 'n' Roll: Best of " (Rhino 1990)
1. New Orleans
2. Take Me Back to New Orleans
3. Quarter to Three
4. School Is Out
5. School Is In
6. Dear Lady Twist
7. Twist, Twist
8. Senora
9. Perdido (Parts 1 and 2)
10. Seven Day Weekend
11. Soul Food
12. Copy Cat
13. I Wanna Holler (But the Town's Too Small)
14. Lover's Moon
15. Where Did the Naughty Little Girl Go
16. No More Homework - (bonus track)
17. Havin' So Much Fun - (bonus track)
18. Do the Bumpsie - (bonus track)
19. Not Me - (bonus track)

"Take Me Back To New Orleans" (Ace UK 1994)
1. Take Me Back To New Orleans
2. Send Her To Me
3. Shine On Lover's Moon
4. Please Forgive Me
5. Workin' For My Baby
6. Give Me One More Chance
7. My Little Room
8. What A Dream
9. Don't Go To Strangers
10. Food Of Love
11. The Girl Next Door
12. What A Crazy World
13. I'm That Kind Of Guy
14. Call Me For Christmas
15. Guida's Romeo & Juliet
16. One Million Tears
17. Time Ole Story
18. My Sweet Ruby Rose
19. I Know Why Dreamers Cry
20. I Walk The Line
21. Oh Yeah! Oh Yeah!
22. The Nearness Of You
23. I Love You So
24. I Don't Wanna Wait (Why Wait 'Til Saturday Night)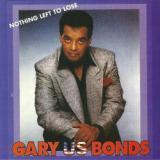 "Nothing Left To Lose" (Vitapro 1996)
1. Nothing Left to Lose
2. Give Me the Love
3. Can't Win For Losing
4. 1950's Kind of Mood
5. Souvenirs
6. Young Blood (Duet with Ben E. King)
7. I Don't Need More Than That
8. Search & Seize Her
9. Vagabond Man

"Club Soul City" (Disky 1998)
1. This Little Girl
2. Hold On (To What You Got)
3. From A Buick 6
4. Jole Blon
5. Club Soul City
6. It's Only Love
7. Rendezvous
8. Soul Deep
9. Way Back When
10. Turn The Music Down
11. Just Like A Child
12. Angelyne
13. Dedication
14. All I Need
15. Pretender
16. Out Of Work
17. Bring Her Back
18. Last Time
19. Daddy's Come Home
20. Love Is On The Line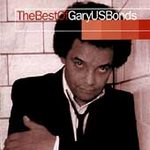 "The Best Of" (EMI 1996)
1. Angelyne
2. Hold on (To What You Got)
3. Jolé Blon
4. Love's on the Line
5. New Orleans (live)
6. Out of Work
7. Quarter to Three (live)
8. Rendezvous
9. Soul Deep
10. This Little Girl

"The Very Best Of: The Original LeGrand Masters " (Varese Sarabande 1998)
1. New Orleans
2. Not Me
3. Shine on Lover's Moon - (previously unreleased)
4. Quarter to Three
5. School Is Out
6. School Is In
7. Dear Lady Twist
8. Havin' So Much Fun
9. Twist, Twist Señora
10. Seven Day Weekend
11. Gettin' a Groove
12. Copycat
13. I Dig This Station
14. Where Did the Naughty Little Girl Go
15. I Wanta Holler (But the Town's Too Small) - (previously unreleased)
16. Take Me Back to New Orleans

"King Biscuit Flower Hour Presents" (King Biscuit 2001,2008)
1. Jole Blon
2. New Orleans
3. Rendezvous
4. You Are My Sunshine * (2008 reissue only)
5. Out of Work
6. Dedication
7. Daddy's Come Home
8. 1950's Kind of Mood
9. Murder in the First Degree
10. Bring Her Back
11. Your Love * (2008 reissue only)
12. Dreams To Remember * (2008 reissue only)
13. This Little Girl Is Mine
14. Nothing But Blue * (2008 reissue only)
15. I Want You to Be My Baby
16. Quarter to Three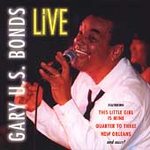 "Live" (BMG 2002)
1. Jole Blon
2. New Orleans
3. Out of Work
4. Every Time I Roll the Dice
5. Bring Her Back
6. Dedication
7. Daddy's Come Home
8. Your Love
9. This Little Girl Is Mine
10. Quarter to Three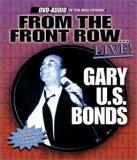 "From The Front Row" (Silverline 2003)
1 1950's Kind of Mood
2 Out of Work
3 I Want You to Be My Baby
4 Bring Her Back
5 Quarter to Three
6 This Little Girl Is Mine
7 New Orleans
8 Jolé Blon
9 Rendezvous
10 Daddy's Come Home
11 Murder in the First Degree
12 Dedication

"Back In 20" (MC 2005)
1. Can't Teach an Old Dog New Tricks - (featuring Bruce Springsteen/Southside Johnny)
2. Murder in the First Degree
3. Take Me Back - (featuring Southside Johnny)
4. She Just Wants to Dance - (featuring Dickey Betts)
5. Fannie Mae - (featuring Southside Johnny)
6. Dumb Ass / Bitch - (featuring Phoebe Snow/Dickey Betts)
7. I've Got Dreams to Remember
8. Nothing But Blue
9. She Chose to Be My Lady
10. Too Much, Too Little, Too Late
11. Every Time I Roll the Dice
12. Don't Do It Here
"In Concert" (Disky 2005)
1 Jole Blon
2 Out of Work
3 New Orleans
4 Quarter to Three
5 Dedication
6 Murder in the First Degree
7 Bring Her Back
8 Rendezvous
9 I Want You to Be My Baby
10 This Little Girl Is Mine
11 1950's Kind of Mood
12 Quarter to Three

"30 Original Greatest Hits" (LeGrand 2005)
1.Quarter To Three
2.Dear Lady Twist
3.New Orleans
4.Gettin' A Groove
5.Twist Twist Senora
6.Where Did The Naughty Little Girl Go
7.Food Of Love
8.School Is Out
9.Take Me Back To New Orleans
10.Mixed Up Faculty
11.Working For My Baby
12.No More Homework
13.Havin' So Much Fun
14.Give Me One More Chance
15.I Dig This Station
16.Copy Cat
17.Oh Yeah, Oh Yeah
18.Shine On Lover's Moon
19.Time Ole Story
20.A Trip To The Moon
21.Not Me
22.Satan Go Away
23.What A Dream
24.One Million Tears
25.Do The Bumpsie
26.I Wanna Holler
27.Please Forgive Me
28.School Is In
29.Soul Food
30.Monkey USA

"Let Them Talk" (GLA 2010)
1. Whine
2. Pour Me
3. If I Live Through This
4. Let Them Talk
5. Get It Together
6. Have Mercy
7. I'm Gone
8. She's a Woman
9. I Got Love
10. I Forgot How Bad My Good Woman Could Be
11. Burden
12. Shake a Hand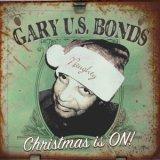 "Christmas Is On" (GLA 2012)