Howard Tate
Howard Tate made his reputation strong with the Verve label in the late '60s. The Northern Soul production of Jerry Ragovoy, who also wrote much of Tate's material, helped Tate chart inside the Billboard R&B Top 20 three times in the late '60s ("Ain't Nobody Home," "Stop," and "Look at Granny Run Run").

Before establishing himself as a solo performer, Tate sang with the Gainors, a North Philadelphia doo wop group that also included future soul star Garnet Mimms. In the early '60s, he was the vocal frontman for Bill Doggett, the organist famous for the instrumental hit "Honky Tonk." Jerry Ragovoy was urged to check out Tate by a member of the Enchanters, Garnet Mimms' backup singers. He recorded about ten singles with Tate between 1966 and 1969, the first for the small Utopia label, the rest for Verve.

Tate moved on to Lloyd Price's Turntable label, for which he recorded a few singles in the late '60s and early '70s. From there he chalked up a short stint with Atlantic, which saw a few other 45s and a critically well-received album, but again little commercial success. A final 1974 single for Epic was his swan song. Always somewhat of a mysterious figure, he dropped out of the public eye during the early '80s, developed a substance abuse habit, and reportedly spent time in a homeless shelter before becoming a preacher. He made his musical comeback in the early 2000s, returning to the studio to the studio with Ragavoy for "Rediscovered" in 2003. "A Portrait of Howard" followed three years later. In 2008 Evidence Records released Tate's Jon Tiven-produced "Blue Day"

Album Discography
"Get It While You Can" (Verve 1966)
1. Ain't Nobody Home
2. Part Time Lover
3. Glad I Knew Better
4. How Blue Can You Get?
5. Get It While You Can
6. Baby I Love You
7. I Learned It All the Hard Way
8. Every Day I Have the Blues
9. How Come My Bulldog Don't Bark
10. Look at Granny Run Run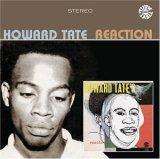 "Howard Tate's Reaction" (Turntable 1969)
1. Question
2. Have You Ever Had the Blues
3. Plenty of Love
4. That's What Happens
5. Little Volcano
6. It's Too Late
7. Hold Me Tight
8. Come into My Heart
9. What'll I Do
10. Chain Gang
11. My Soul's Got a Hole in It
12. These Are the Things That Make Me Know You're Gone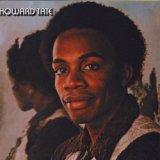 "Howard Tate" (Atlantic 1972)
1. She's a Burglar
2. 8 Days on the Road
3. You Don't Know Anything About Love
4. When I Was a Young Man
5. Girl from the North Country
6. Where Did My Baby Go
7. Keep Cool (Don't Be a Fool)
8. Jemima Surrender
9. Strugglin'
10. It's Heavy
11. It's Your Move
12. Bitter End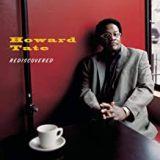 "Rediscovered" (Private Music 2003)
1. Mama Was Right
2. Show Me the Man
3. Organic Love (100% Natural)
4. Sorry Wrong Number
5. Either Side of the Same Town
6. All I Know Is the Way I Feel
7. Don't Compromise Yourself
8. Don't Need No Monkey on My Back
9. She May Be White (But She Be Funky)
10. Kiss
11. Eternity
12. Get It While You Can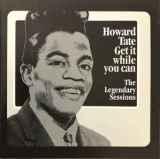 "Get It While You Can" The Complete Legendary Verve Sessions" (Verve/Hip-O Select 2004)
1. Ain't Nobody Home
2. Part-Time Love
3. Glad I Knew Better
4. How Blue Can You Get
5. Get It While You Can
6. Baby, I Love You
7. I Learned It All The Hard Way
8. Everyday I Have The Blues
9. How Come My Bulldog Don't Bark
10. Look At Granny Run Run
11. Stop
12. Sweet Love Child
13. Ain't Nobody Home
14. How Come My Bulldog Don't Bark
15. Look at Granny Run Run
16. Half A Man
17. Get It While You Can
18. Glad I Knew Better
19. Baby, I Love You
20. How Blue Can You Get
21. I Learned It All The Hard Way
22. Part-Time Love
23. Stop
24. Shoot 'Em All Down
25. Everyday I Have The Blues
26. Night Owl
27. Sweet Love Child
28. I'm Your Servant
29. Give Me Some Courage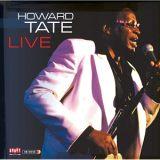 "Live" (Shout! Factory 2006)
1. Introduction
2. Stop
3. Part-Time Love
4. Look at Granny Run Run
5. Show Me the Man
6. Eight Days on the Road
7. Sweet Sixteen
8. Every Day I Have the Blues
9. Ain't Nobody Home
10. Sorry Wrong Number
11. Mama Was Right
12. Get It While You Can
13. She's a Burglar
14. I Learned It All the Hard Way
15. Eternity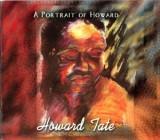 "Portrait Of Howard" (Solid Ground Prod. 2006)
1. I'll Be Home
2. Close to You
3. Homewrecker
4. With You No More
5. Gone
6. How Do You Think It Feels
7. One Hit
8. Every Time It Rains
9. Louisiana 1927
10. Dear Lord (Intro)
11. Dear Lord
12. Hell (Is Just a Place on Earth)
13. Left for Dead (On Hold)
14. Lord Is Listenin' to Ya, Hallelujah, The
15. Every Time It Rains (Interlude)
16. Solid Ground
17. I'll Be Home
18. Close to You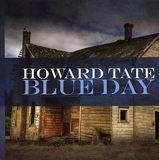 "Blue Day" (Evidence 2008)
1. Miss Beehive
2. 40 Days
3. Blue Day
4. If God Brought You to It
5. Improvising
6. Good 'n' Blue
7. Hope Springs Eternal
8. Buried Treasure
9. First Class
10. If I Was White
11. Live Like a Millionaire
12. Back to My Old Ways Again
13. Stalking My Woman
14. Your Move
15. If You're Giving I'm Takin'