J. Blackfoot
CDS For Sale
Former singer of The Soul Children from 1968-1978, which scored hits like "I'll Be The Other Woman", "Hearsay" and "Don't Take My Kindness For Weakness". He went solo in 1978 and scored a hit in the early 80s with "Taxi". Born John Colbert in 1947, Memphis, Tennessee,,.'J. Blackfoot' is a nickname Colbert picked up during his early years due to his habit of walking barefoot on the tarred sidewalks of Memphis.
Blackfoot spent six months as lead singer with a new line-up of The Barkays (after original members were killed with Otis Redding in a plane crash).

John then became the lead singer of the Soul Children, the Memphis-based group that scored 15 R & B hits between 1968 and 1978.

He launched a solo career as J. Blackfoot with the single 'Taxi,' which climbed into the R & B Top Ten in 1984. Following This Blackfoot label hopped until settling for a string of albums for Basix and then later with JEA Music, run by members of the Bar-Kays. He even reunited for another "Soul Children" album in 1998 called "Still Standing". Although no longer cracking the charts he remained one of the top artists in the "Soul Blues" and/or Southern Soul markets.
Album Discography
The Soul Children

"The Soul Children" (Stax 1968)
1 I'll Understand
2 Move Over
3 When Tomorrow Comes
4 The Sweeter He Is (Parts I)
5 The Sweeter He Is (Parts II)
6 Tighten Up My Thang
7 Give 'Em Love
8 Doin' Our Thang
9 Take Up The Slack
10 Super Soul
11 My Baby Specializes

"Best Of Two Worlds" (Stax 1971)
1 Bring It Here
2 Thanks For A Precious Nothing
3 Put Your World In My World
4 Give Me One Good Reason Why
5 Got To Get Away From It All
6 The Hang Ups Of Holding On (Parts 1 And 2)
7 Wrap It Tonight
8 Let's Make A Sweet Thing Sweeter
9 Finish Me Off
10 Don't Break Away
"Genesis" (Stax 1972)
1 I Want To Be Loved
2 Don't Take My Sunshine
3 Hearsay
4 All That Shines Ain't Gold
5 It Hurts Me To My Heart
6 I'm Loving You More Everyday
7 Just The One (I've Been Looking For)
8 Never Get Enough Of Your Love
9 All Day Preachin'
10 Get Up About Yourself

"Friction" (Stax 1974)
1 I'll Be The Other Woman
2 What's Happening Baby
3 Can't Let You Go
4 It's Out Of My Hands
5 Just One Moment
6 We're Gettin' Too Close
7 Love Makes It Right

"Finders Keepers" (Epic 1976)
1 Highway
2 Goo-Bye Is Not The Only Way
3 We Got To Get Our Thing Together
4 If You Move I'll Fall
5 A Little Understanding
6 Midnight Sunshine
7 Finders Keepers
8 I'm Just A Shoulder To Cry On
9 One Broken Home For Sale

"Where Is Your Woman Tonight?" (Epic 1977)
1 Head On Collision
2 If You Want A Woman This Time
3 Take Me Make Me
4 You Got Me Over
5 (You're A) Diamond In The Rough
6 Where Is Your Woman Tonight? (Part I & II)
7 What You Did To Me Last Night
8 You Don't Need A Ring
9 There Always
10 Merry-Go-Round
"Open Door Policy" (Stax 1978)
1 Stir Up The Boogie, Part II
2 Who You Used To Be
3 Strangers
4 Summer In The Shade
5 Can't Give Up A Good Thing
6 Butt La Rose
7 Hard Living With A Man
8 Believing

"Chronicle" (Stax 1979)
1 Give 'Em Love
2 I'll Understand
3 Tighten Up My Thang
4 The Sweeter He Is
5 Hold On, I'm Coming
6 Hearsay
7 Don't Take My Kindness For Weakness
8 It Ain't Always What You Do (It's Who You Let See You Do It)
9 Love Is A Hurtin' Thing
10 I'll Be The Other Woman
11 Love Makes It Right
12 Can't Give Up A Good Thing

"Hold On I'm Coming" (Stax 1997)
1 Hold On, I'm Coming
2 Make It Good
3 Ridin' On Love's Merry-Go-Round
4 Don't Take My Kindness For Weakness
5 It Ain't Always What You Do (It's Who You Let See You Do It)
6 All That Shines Ain't Gold
7 Love Is A Hurtin' Thing
8 Come Back Kind Of Love
9 Can't Give Up A Good Thing
10 Signed, Sealed, Delivered I'm Yours
11 Summer In The Shade
12 Hard Living With A Man
13 I Don't Know What The World Is Coming To
14 Hearsay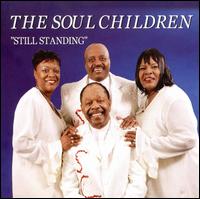 The Soul Children "Still Standing" (JEA Music 2008) LISTEN
1. Long Ride Home
2. Lil House Big Party
3. Love You for Life
4. The 3 of Us
5. Window Shopping
6. More Than a Woman
7. Too Hot to Hold
8. I'll Understand
9. Tell Me How to Please You
10. The Sweeter He Is
11. Goodbye is Not the Only Way
J. Blackfoot

"City Slicker" (Sound Town 1983)
1. Way of the City
2. Taxi
3. Street Girl
4. One of Those Parties
5. Where Is Love
6. I Stood on the Sidewalk
7. City Slicker
8. All Because of What You Did to Me
9. Can You Hang
"Physical Attraction" (Sound Town 1984)
1. The Girl Next Door
2. Hiding Place
3. Don't Stop
4. I Don't Remember Loving You
5. Don't You Feel It Like I Feel It
6. You Got Me Hummin'
7. See Saw
8. Kum Ba Ya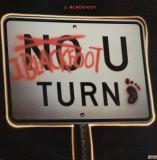 "U-Turn" (Edge 1987)

1. Breaking The Monotony
2. Tear Jerker
3. Sunshine Lady
4. U-Turn
5. Warning
6. Bad Weather
7. Don't Get Funny With My Money
8. Friendship
9. Respect Yourself
10.If I Don't Love You
"Loveaholic" (Basix 1991)
1. After the Tone
2. Love-A-Holic
3. Just One Lifetime
4. That's How Lies Get Out
5. Leading Lady
6. She's Only Human
7. Take Me to Your House
8. Comebacks Don't Come Easy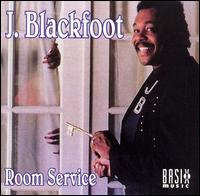 "Room Service" (Basix 1993)
1. Now Is the Time
2. Until Then
3. You Are My Glory
4. We're Closer Now
5. Losers Weepers
6. You Deserve an Oscar
7. Summer Lover
8. Let Me Be the One
"Reality" (Basix 1995)
1. Times Like This
2. Storyteller
3. Let It Be Me
4. I Messed Up
5. This Bed
6. Let Me Put You up (For the Night) Part II
7. Taxi '95
8. Always and Forever
9. How Could You
10. I Stood on the Sidewalk
11. Sweat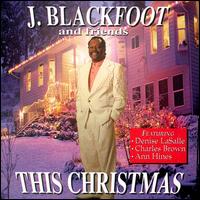 "This Christmas" (Basix 1997)
1. Christmas Tree
2. Hey! Merry
3. This Christmas
4. He Shall Be Called Wonderful
5. Ave Maria
6. Please Come Home for Christmas
7. He Shall Reign
8. Santa's Got the Blues
9. Ave Maria - (TRUE instrumental)
10. Christmas Medley
11. Away in a Manger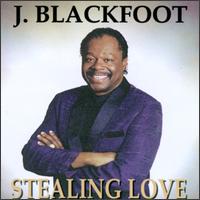 "Stealing Love" (Basix 1997)
1. You Can Make It
2. Better to Have and Not Need
3. Be That Way Sometimes
4. So Good
5. For the Right Reasons
6. You're My Heartbeat
7. Your Mouth Wrote a Check
8. Stealing Love
9. Working on My Weakness
10. Jill
"Having An Affair" (Basix 1999)
1. Show Me
2. I've Been Having an Affair
3. I'm Not Your Man
4. Full Time, Part Time
5. Shake It Down
6. Put a Little Something Down on It
7. Sometimes
8. Let's Ball
9. I'll Understand
10. I'll Be over When It's Over
11. I've Been Having an Affair - (Remix)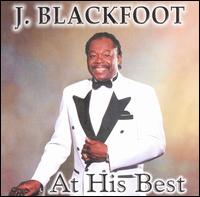 "At His Best" (Basix 1999)
1. Better to Have and Not Need
2. Taxi '95
3. Now Is the Time
4. Until Then
5. Just One Lifetime
6. May the Best Man Win
7. Love-A-Holic
8. I Stood on the Sidewalk
9. Let Me Put You up (For the Night) Pt. 2
10. You're My Heartbeat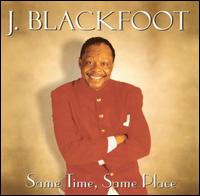 "Same Place Same Time" (Basix 2001)
1. Same Place, Same Time
2. Last One on Your List
3. In My Bedroom
4. Happy Blues
5. Your Spell Is Gone
6. Special Kind of Lady
7. Just Got Paid
8. Too Hot to Hold
9. One Man Too Many
10. I Got to Do What I Got to Do
11. Two Different People
12. Love on the Phone
13. In My Bedroom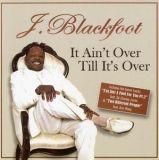 "It Ain't Over 'Til It's Over" (JEA Music 2006,2007) LISTEN
* the 2007 re-issue contains "I'm Just A Fool For You Pt. 2" with Sir Charles Jones and "Two Different People" with Ann Hines
1. It Ain't Over till It's Over
2. I'm Just a Fool For You
3. Keep It in the House
4. L.O.V.E.
5. Stop, Drop & Roll Over
6. Picking up Pieces
7. Man Made Over
8. Same Woman
9. Just Can't Tell Nobody
10. Let It Flow
11. If It Don't Make Dollars
1. Longtime Comin' (feat. The Barkays)
2. Cool This Fire
3. I Can't Stand The Rain
4. I Choose You
5. Soles Of My Shoes
6. Half Way In, Half Way Out
7. Lovin' On Borrowed Time (feat. Shelbra Dean)
8. I'm A Winner
9. Kindness For Weakness
10. Light On My Feet
1. Loveaholic
2. Taxi '95
3. May the Best Man Win
4. Lets Ball
5. Shake It Down
6. Losers Weepers
7. Storyteller
8. I Messed Up
9. I Stood on the Sidewalk
10. Love on the Phone
11. Just Got Paid
12. One Man Too Many
1. Taxi (Live in Selma, Alabama)
2. I'm Just a Fool for You (feat. Sir Charles Jones)
3. Mr. Bus Driver
4. Meow
5. More Than a Woman
6. Two Different People (feat. Queen Ann Hines)
7. I'm Just a Fool for You (feat. Lenny Williams)
8. Picking Up Pieces
9. Put a Little Something Down on It
10. The Sweeter He Is (feat. Soul Children)
11. L.O.V.E.
12. Long Ride Home (feat. Soul Children)
13. I'll Understand