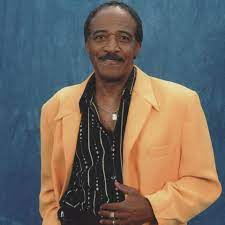 BUY CDS HERE
Jim Bennett
Jim Bennett grew up with a love for music in a town known as Pomfret, MD. He started playing music at the age of 10, and has continued entertaining for the last 45 years. During his youth he played various wind instruments such as the trumpet, trombone and tuba. As time progressed, he picked up an interest in the guitar. He later formed and managed a group called the Family Reunion Band, which consisted solely of family members. The Family Reunion band later branched out into two other groups, which left time for him to nurture his talent with more seasoned performers. During that time, he had the opportunity to back up groups and artists such as, Sonny Till and the Orioles, The Manhattans, Roy C, Millie Jackson, Lee Fields, Clarence Carter and others.
Bennett along with Lady Mary had been part of Hardway Connection before doing their own record as a duet in 1999 called "Still Lovin'" on Bennett's own imprint, ja Ben. Since then he's released a steady stream of Southern Soul albums with Lady Mary or solo.
Album Discography
Jim Bennett & Lady Mary with the Unique Creation Band "Still Lovin'" (Ja Ben 1999)
"A Man And A Woman" (Ja Ben 20??)
"Taking It To The Top" (Ja Ben)

"Last Chance For Love" (Ja Ben)
Jim Bennett & Unique Creation Band & Lady Mary "Their Best And Latest In 2002" (Ja Ben 2002)
"Portrait Of A Masterpiece" (Ja Ben 2004)
1. Still Partying
2. That GIrl Is Mine
3. Hot Loving
4. Who Is She To You
5. Bring It On Home To Me
6. Out in Left Field
7. Put Up or Shut Up
8. Can We Steal Away
9. In the Midnight
Jim Bennett & Lady Mary "One More Go 'Round" (Ja Ben 2005)
1. Live in Freak
2. Brother to Brother
3. Git It With Me
4. I Don't Come Cheap
5. Goldy Locks
6. Sheet Music
7. Lean Back
8. It's So Real
9. Tell Me Why
10. I Love You So Much
11. Stand Up in It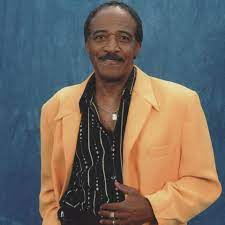 "Hitbound" (Ja Ben 2006)
1. Sleep Walkin Jim
2. Horney Side
3. One Night Stand
4. Love Me or Set Me Free
5. Party On the Dance Floor
6. New Love Line
7. T.G.I.F.
8. Strugglin Lady
9. That's Where Its At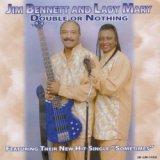 Jim Bennett & Lady Mary "Double Or Nothing" (Ja Ben 2007)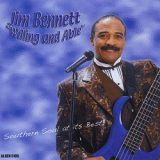 "Willing & Able" (Ja Ben 2008)
1. If He Won't, I Will
2. Linger a Little Longer
3. Sit Down On It
4. Can We Get It On?
5. The Glory of Love
6. Soul to Southern Soul
7. Practice What You Preach
8. Baby Look My Way
9. Rainbow 2007
10. Can We Get It On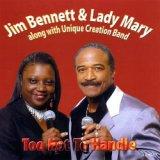 Jim Bennett & Lady Mary "Too Hot To Handle" (Ja Ben 2009)
1. Sure Nough
2. You'll Lose A Precious Love
3. Supernatural Thing
4. Who's Lovin' You
5. The Party's On
6. You Don't Have To Be Lonely Tonight
7. Sexy Lover
8. Slide On Over
9. Say The Word
10. No Ching, No Chang
11. Give A Hand To the Man "Obama"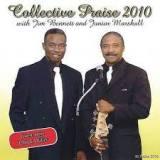 Jim Bennett & Junior Marshall "Collective Praise" (Ja Ben 2010)
1. Jesus 911
2. It is Well
3. Lead Me
4. Give Him the Glory
5. People Get Ready
6. Ain't Looking For Much Crowd
7. God Is Standing By
8. I Finally Found My Home
9. Two Roads/One Choice
10. Thank God For Grace
11. Old Man/New Man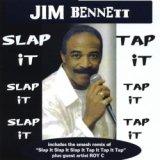 "Slap It Slap It Slap It Tap It Tap It Tap It" (Aviara Music 2010)
1. Slap It Slap It Slap It, Tap It Tap It Tap It [Remix] - (remix)
2. That Girl Is Mine
3. East Coast West Coast Jam
4. I Can't Walk Away
5. All Night After A Party
6. Soul To Southern Soul
7. Goldilocks
8. Sleep Walkin' Jim
9. Can We Get It On
10. Look What Love Has Done
11. Slap It Slap It Slap It, Tap It Tap It Tap It [Original Version]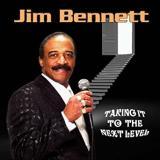 "Taking It To The Next Level" (Aviara Music 2011)
1 I'm Ready To Party
2 Keep On Backing It Up
3 The Body Roll
4 It's You I Need
5 Take It To The Dance Floor
6 Slap It Slap It Slap It Tap It Tap It Tap It
7 She Wanna Come Back
8 A Carolina Beach
9 TGIF
10 Look What Love Has Done
11 All Night After A Party
12 Slip Out Tonight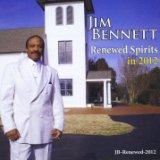 "Renewd Spirits in 2010" (Ja Ben2012)
1. Where Sin Does Abound
2. We Need to Pray
3. Jesus 911
4. A Holy Ghost Party
5. Im Gonna Praise the Lord 7 Days a Week
6. The Choices We Make
7. It Was Then That You Carried Me
8. Im Sorry for My Wrong
9. Rock of Ages/Clef for Me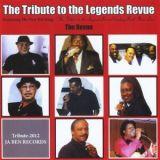 Various Artists "Tribute To The Legends Revue" (Ja Ben2012)
1. Tribute to the Legends/Sending Back Their Love
2. Talk to Me
3. Baby Tonight
4. The World Today
5. Foolish Hearts
6. Still Partying
7. Going Once,Going Twice
8. I'm Sharing the Man I Want
9. Now That Its Over
10. Whats On Your Mind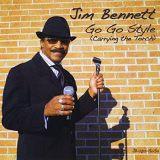 "Go Go Style (Carrying The Torch)" (Ja Ben 2012)
1. Go Go Letter to My Baby
2. Slap It, Slap It, Tap It
3. Bedroom Workout (Go Go Version)
4. I Just Can't Leave
5. Bump and Roll
6. Jb's Go Go Groove
7. Come Go With Me
8. I Can't Walk Away
9. Jb's Go Go Groove (Instrumental)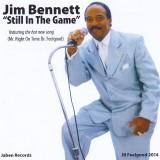 "Still In The Game" (Ja Ben 2013)
1. Mr. Right On Time Dr. Feelgood
2. Please Take Me
3. Take Care of Your Homework
4. Turning Point
5. Take Time to Know Her
6. Southernsoul Highway
7. She Laid a Freak On Me
8. Second Chance
9. The New Body Roll
10. Jb's Zydeco Groove