BUY CDS HERE
Latimore
Benny Latimore was born in Charleston, Tennessee in 1939. His first professional experience came as a pianist for various Florida-based groups including Joe Henderson and Steve Alaimo before securing a contract with the Dade and Glades labels of Florida under the name "Benny Latimore."

Latimore's first regional hit was a disparate cover of T-Bone Walker's "Stormy Monday," yet his first national charter was a cover of Gladys Knight's "If You Were My Woman" (#70 R & B). In 1974 Latimore dropped a single that made him a star. "Let's Straighten It Out" shot to #1 on Billboard's R & B singles chart and it even crossed over to Pop at #31. Hissecond LP, "More, More, More" dropped soon after. He continued to hit the charts for the remainder of the 1970s with Glades Records with songs like "Keep The Home Fires Burning" (#5 R & B) and "Somethin' 'Bout Cha" (#7 R &B). The hits dried up in 1980 with the poor showing of "Discoed To Death" (#68 R & B)

Latimore found a new home with Malaco Records in 1982, resulting in seven albums worth of modern Soul music. He briefly exited the label in 1994 and released an uninspired effort for the J-Town label ("Turning Up The Mood") before returning for one last hurrah for Malaco in 2000 with "You're Welcome To Ride". Next he recorded one album with Mel Waiters' label Brittney Records called "Latt is Back", inexplicably adding a second "T" to his name. ("Lattimore").
A dry spell followed with nothing new surfacing on Latimore before collaborating on a new record label with Henry Stone called LatStone. The label proceeded to issue Latimore's first new album in six years called "Back 'Atcha", which includes one of his best songs in years, "My Give A Damn Gave Out (A Long Time Ago)".

Album Discography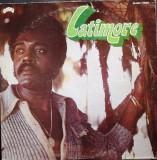 "Latimore" (Glades 1973)
Tracks: Jolie/If You Were My Woman/Take Me to the Pilot/Willoughbly Grove/Power and the Glory/(Be Yourself) Be Real/So Much Love/For What It's Worth/(They Call It) Stormy Monday

"More, More More" (Glades 1974)
TRACKS: Ain't Nothing You Can Do/Snap Your Fingers/That's How It Is/Let's Straighten It Out/Ain't Nobody Gonna Make Me Change My Mind/I Don't Know/Put Pride Aside/Every Day I Have the Blues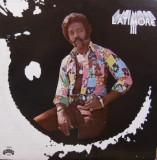 "Latimore lll" (Glades 1975)
Tracks: Keep The Home Fire Burnin', Qualified Man, Are You Where You Wanna Be, There's A Red-neck In The Soul Band, Ladies' Man, Leave Me Alone, Just One Step, She Don't Ever Lose Her Groove.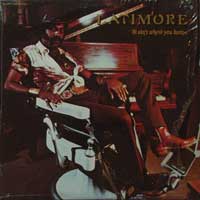 "It Ain't Where You Been" (Glades 1977)
TRACKS: It Ain't Where You Been/Somethin' 'Bout 'Cha/All the Way Lover/Sweet Vibrations/Let's Do It in Slow Motion/Let Me Go/I Get Lifted

"Dig A Little Deeper" (Glades 1978)
TRACKS: Long Distance Love/Out To Get 'Cha/We Got To Hit It Off/Ain't Nothing Like A Sweet Woman's Love/Too Hot To Handle/Dig A Little Deeper/Tonight's The Night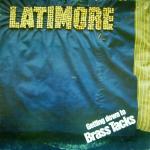 "Getting Down To Brass Tacks" (Glades 1980)
TRACKS: Take It All/Ain't No Comin' Back/Life of the Party/Take Me to the Mountain Top/Yes We Can/Joy/Do It Now/Discoed to Death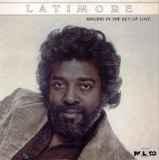 "Singing In The Key Of Love" (Malaco 1982)
1. Ain't Nothing You Can Do
2. Baby, Come & Lay Down
3. Bad Risk
4. Brother, Doctor, Sister, Nurse
5. Do That to Me One More Time
6. Here I Am Again
7. Let the Doorknob Hit'cha
8. Let's Get High on Each Other
9. Singing in the Key of Love

"Good Time Man" (Malaco 1985)
1. Cry to Me
2. Falling to Pieces Together
3. Good Time Man
4. She Didn't Love Me Like a Lady
5. Snuggle up With Somebody
6. Sometimes
7. Too Crowded in My Bed
8. Too Thin
9. Wake Me Up
10. We Ain't Through Yet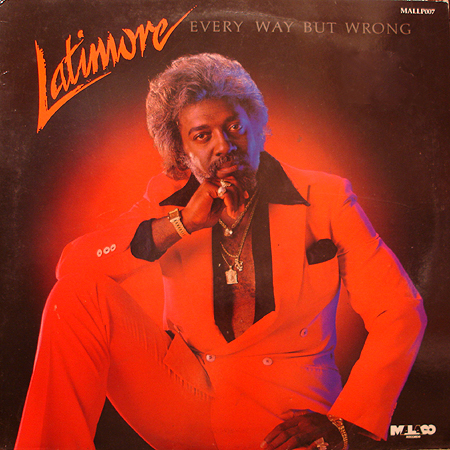 "Every Way But Wrong" (Malaco 1987)
1. Second Wind
2. Put Out Ther Fire
3. Every Way But Wrong
4. Body Shop
5. This Love Is Real
6. It Won't Get Better Than This
7. My Mind Went Blank
8. Sunshine Lady
9. There's No Limit to My Love
10. She's All That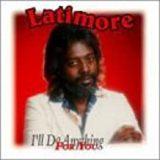 "I'll Do Anything For You" (Malaco 1988)
1. Hell Fire Lovin'
2. Out to Lunch
3. Let's Straighten It Out
4. You
5. I'll Do Anything for You
6. Sara Smile
7. One Shirt, Soulless Shoes
8. We Don't Make Love Anymore
9. Take Me Down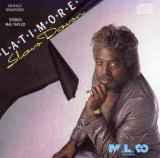 "Slow Down" (Malaco 1989)
1. Slow Down (But Don't Stop)
2. That's the Way That I Do It
3. Get up, Start Dancing
4. Breakdown
5. Careful Man
6. All You'll Ever Need
7. One Man, One Woman, One Love
8. Too Many Lovers
9. Paradise
10. Blues Territory
11. You Still Make Me Feel Good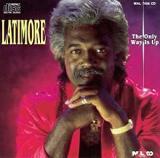 "The Only Way is Up" (Malaco 1991)
1. I Need a Good Woman Bad
2. Only Way Is Up, The
3. Take Me to the Mountain Top
4. If I Wasn't a Gentleman
5. Home Away from Home, A
6. It Ain't What's on the Woman
7. Stop Half Loving These Women
8. I'm Going to Try to See Her Again
9. Here Comes That Woman of Mine
10. Can't Stop

"Catchin' Up" (Malaco 1993)
1. Lay Another Log on the Fire
2. Meet Me in the Middle of the Bed
3. Skinny Little White Girl
4. Your Sweetness Is My Weakness
5. Snatching It Back
6. Catches up on Love
7. I Smell a Rat
8. Shake the Sheets
9. If I Had Loved You More
10. Somethin' 'Bout 'Cha
11. Feed Your Hungry Man
12. Deal Down and Dirty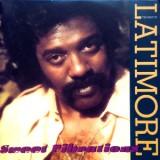 "Sweet Vibrations: The Best Of" (Castle 1995)
1. (They Call It) Stormy Mon
2. Ain'T Nothin'You Can Do
3. Snap Your Fingers
4. Let's Straighten It Out
5. Keep The Home Fire Burnin
6. There's A Redneck In The
7. Qualified Man
8. It Ain'T Where You Been
9. Something 'Bout You
10. Sweet Vibrations
11. I Get Lifted
12. Dig A Little Deeper
13. Long Distance Love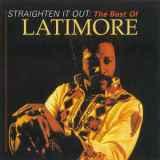 "Straighten It Out: The Best Of" (Rhino 1995)
1. Jolie
2. Stormy Monday
3. If You Were My Woman
4. Let's Straighten It Out
5. Snap Your Fingers
6. Keep the Home Fire Burnin'
7. There's a Red-Neck in the Soul Band
8. Qualified Man
9. Somethin' 'Bout 'Cha
10. Sweet Vibrations
11. I Get Lifted
12. Let Me Live the Life I Love
13. Dig a Little Deeper
14. Long Distance Love
15. Too Hot to Handle
16. Goodbye Heartache
17. Discoed to Death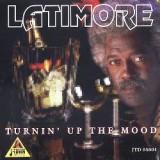 "Turnin' Up The Mood" (J-Town 1995)
1. Whoop That Thang on Me
2. Quiet Time (Turnin' up the Mood)
3. Little Black Book
4. I Was Never There for You
5. Love You Like a Man Possessed
6. I'll Start All over Again
7. People Lie
8. Put Yourself in My Place
9. 'Bout Us
10. I Want You Back
11. Love Has Got Me
12. You Still Move Me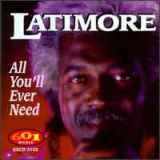 "All You'll Ever Need" (601 Music 1998)
1. I'm All You'll Ever Need
2. Careful Man
3. Bad Risk
4. Feed Your Hungry Man
5. The Only Way Is Up
6. It's Too Crowded in My Bed
7. Slow Down (But Don't Stop)
8. Snuggle up With Somebody
9. Every Way But Wrong
10. Deal Down and Dirty

"You're Welcome To Ride" (Malaco 2000)
1. Country Woman
2. You Can Count on Me
3. Take Me (Just as I Am)
4. You're Welcome to Ride
5. You've Still Got the Touch
6. Midnight Snuggin'
7. One Love Too Late
8. Pretty Women
9. I'm a Married Man
10. I'm an Old Dog
11. You're Not Feelin' It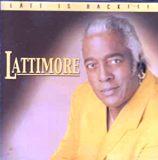 "Latt Is Back" (Brittney 2003)
1. Gin and Juice
2. Around the World
3. Plain Jane
4. Chivalry
5. Man's Job
6. You're the Reason
7. Keys to My Door
8. What Good Is Love
9. Jump Suit Judy
10. If She's Gonna Leave
11. Everyday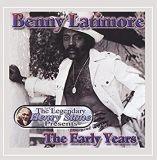 "The Early Years" (Henry Stone Music 2005)
1. There She Is
2. Ain't Gonna Cry No More
3. Girl I Got News for You
4. The Power and the Glory
5. It Was So Nice While It Lasted
6. Move and Groove Together
7. Love Don't Love Me
8. Life's Little Ups and Downs
9. It's Just a Matter of Time
10. I'm Just An Ordinary Man
11. I'll Be Good to You
12. I Pity the Fool
13. Have a Little Faith
14. I'm a Believer
15. Rain From the Sky
16. I Can't Go On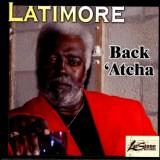 "Back 'Atcha" (LatStone 2007) LISTEN
1. Edna Mae
2. Ghetto Girl
3. 'Nanna Puddin'
4. I See Love
5. In The Mist Of Making Love
6. My Give A Damn Gave Out (A Long Time Ago)
7. Honeymoon
8. Love Hit Me
9. Wake Up America
10. Miami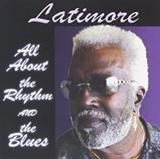 "All About The Rhythm & The Blues" (LatStone 2009) LISTEN
1. City Life
2. Drown in My Own Tears
3. Around the World
4. Every Day Is a Beautiful Day
5. Obama and the Fat Man
6. Don't Give Up on Our Love
7. Every Day I Have the Blues
8. Pass the Piano Blues
9. Singing and Playing the Blues
10. Mr. Right Now
11. Around the World - (Remix)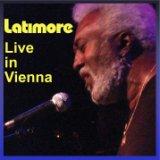 "Live In Vienna" (Latstone 2010) LISTEN
1. Take Me To The Mountain Top
2. Something 'Bout 'Cha
3. Keep the Home Fires Burnin'
4. Dig a Little Deeper
5. Stormy Monday-Everyday I Have the Blues
6. I Get Lifted
7. City Life
8. My Give Damn Gave Out
9. Around the World
10. Let's Straighten It Out (Extended)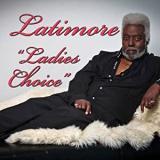 "Ladies Choice" (Latstone 2011) LISTEN
1. A Woman's Love
2. Made in America
3. All Said and Done
4. Dance With Me
5. Big Ol' Pretty Girl
6. Bow Wow (I'm an Old Dog)
7. Sleeping With the Enemy
8. Cat Got My Tongue
9. What You Won't Do for Love

"Henry Stone's Best Of Latimore" (Latstone 2012) LISTEN
1. Letís Straighten It Out
2. Around the World
3. My Give a Damn Gave Out
4. Take Me to the Mountaintop
5. Big Olí Pretty Girl
6. Bow Wow (Iím an Olí Dog)
7. ĎNanna Puddiní
8. Keep the Home Fires Burniní
9. I Pity the Fool
10. Edna Mae
11. Love Hit Me
12. The Power and the Glory
13. Wake Up America
14. Cat Got My Tongue
15. Stormy Monday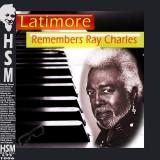 "Remembers Ray Charles" (Latstone 2013)
1. Hallelujah
2. I Got a Woman
3. Georgia On My Mind
4. Hit the Road, Jack
5. Unchain My Heart
6. Drown In My Own Tears
7. Whatíd I Say
8. Crying Time
9. I Canít Stop Loving You
10. St. Pete Florida Blues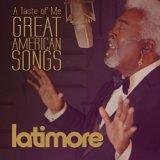 "A Taste Of Me: Great American Songs" (EMG 2017)
1 A Taste of Me
2 At Last
3 I Love You More Than You'll Ever Know
4 Since I Fell for You
5 You Are so Beautiful
6 What a Difference a Day Makes
7 Dig a Little Deeper
8 Let's Straighten It Out
9 The Very Thought of You
10 Cry Me a River
11 Smile
BUY CDS HERE