Mighty Mo Rodgers
Maurice Rodgers, "Mighty Mo", was born in 1942 in Chicago, Indiana but actually studied classical piano as a lad. Of course growing up in the 60s meant you had to be affected by the brilliant soul music coming out of Memphis and soon Mighty Mo started his own soul band the Rocketeers while in high school but by college started the Maurice Rodgers Combo. He quit college and headed to Los Angeles and started performing, recording as a session player where he gigged with T-Bone Walker, Albert Collins, Bobby "Blue" Bland, Jimmy Reed, and many others. He played Farfasa organ on Brenton Wood's 1967 hit "Gimme Little Sign". He also served as a producer, most notably on Sonny Terry and Brownie McGee's classic 1973 A & M record "Sonny And Brownie".He selected the material, which featured three of his own compositions, rounded up John Mayall, Arlo Guthrie, John Hammond, Michael Franks, Sugarcane Harris and others as backing musicians. He gave up music for awhile heading to Cal State Northridge where he earned a degree in philosophy while simultaneously working as a staff songwriter for Chappell Publishing and Motown. He's completing a Masters degree in Humanities with an astonishing thesis, "Blues as Metaphysical Music (Its Musicality and Ontological Underpinnings)", and this can be felt on his first album released under his own name in 1999, "Blues Is My Wailin' Wall" on Blue Thumb.
Album Discography
"Blues Is My Wailin' Wall" (Blue Thumb 1999)
1. Blues Is My Wailin' Wall
2. Took Away The Drum
3. Heaven's Got The Blues
4. No Regrets
5. Tuskegee Blues
6. No Dough
7. The Kennedy Song
8. (Bring Back) Sweet Soul Music
9. Willie B. And Me
10. Gone Fishin'
11. Shame!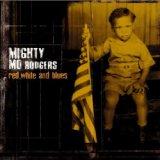 "Red, White And Blues" (Verve 2003)
1 Red White & Blues
2 The Holy Howl
3 The Boy Who Stole the Blues
4 The Boogie Man
5 Blue Collar Blues
6 DNA
7 Prisoners of War
8 Children at Play
9 Have You Seen the American Dream
10 We Be Marchin'
11 Happy as a Runaway Slave
12 I Do This for the Dead
13 Welcome to the Faultline
14 Cadillac to Go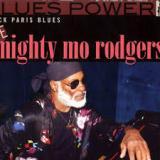 "Black Paris Blues" (Isabel 2004)
1. Black Paris Blues
2. Deja Blues
3. Sweet Soul Music
4. Goin' Down Slow
5. Prisoners Of War
6. Picasso Blue
7. The Boy Who Stole The
8. The Art Of Smoking
9. Money Can't Buy You Class
10. White Man's Burden
11. I Believe in Evolution
12. Blues Is My Wailin' Wall
"Redneck Blues" (Dixiefrog 2008) LISTEN
1 Welcome to Doo Dah
2 The Antebellum South Shufle
3 The Ashes of Nicodemus
4 The Antebellum South Shufle
5 John Brown Blues
6 Hambones Blues
7 Don't Die with a Lie
8 No Econd Line
9 There But for the Grace of God
10 Death of the Middle Class
11 Truth, Justice and the Blues
12 Blues Ain't Devil Music
13 Everything But the Burden
14 Gangs, Guns and Testosterone
15 They Bombed the Taj Mahal!
16 Have You Seen the American Dream?
17 Redneck Blues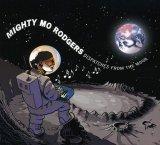 "Dispatches From The Moon" (Dixiefrog 2010)
1. That's One Small Step For Man...
2. Blues For A Blue Planet (The Last Tango)
3. Dispatches From The Moon
4. Moonwalking On The Moon
5. Blues Makes The World Go' Round
6. Caller#1 Love Lines
7. Blues Is A Woman Woe Is A Man
8. Caller #2 Don't Forget
9. Tomorrow Isn't Promised
10. Coming To You Live...
11. Blues In The White House
12. Continental Blues
13. Call And Response
14. Faraway Blues
15. Africana Blues
16. Political Science Fiction
17. Caller #5 Gimme Your Jive
18. All The World's Problems (Can Be Solved In A Bar)
19. Dispatches (Part 2)
20. 21 St Century Blues
21. Dispatchesfromthemoon.com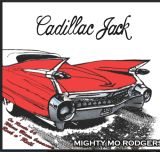 "Cadillac Jack" (Dixiefrog 2012)
1. Cadillac Jack Says "Bring The Fishtail Back"
2. Black Coffee and Cigarettes
3. Boogie To My Baby
4. Cadillac Ranch (American Stonehedge)
5. Motor City Blues
6. See America First
7. Tell Me Why
8. The Freddy Fender Song
9. God In My Car
10. Hitchhiker's Blues
11. My Car My Woman My Blues
12. West Coast Blues
13. Slow Dance With Me
14. Lights of America
15. [Untitled Track]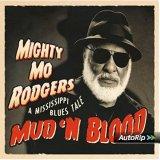 "Mud N' Blood" (Dixiefrog 2014)
Goin' south
Haunted by the blues
The ghost of highway 61
Unmarked grave
Run brother run
Backroad blues
Devil train boogie
I got a call from the devil
The people could fly
Drivin' up
Juke joint jumpin'
White lightnin' and hell yella
Love will only make u sweat
Everybody needs the blues
Thank you Mississippi
Almost home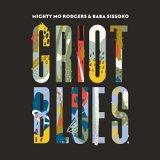 Mighty Mo Rodgers & Baba Sissoko "Griot Blues" (One Root Blues 2017)
1 Shake 'Em up Charlie
2 Mali to Mississippi
3 Nalu / Mother
4 Donke / Dance
5 Demisenu / Children
6 The Blues Went to Africa
7 Djeli / Griot / Storyteller
8 Drunk as a Skunk
9 What Is the Color of Love?
10 Mo Ba
11 Griot Blues
12 Kalimba #12