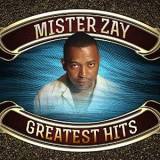 Mister Zay "Greatest Hits"
In Stock
1. Up In This Club
2. Get The Hell On
3. If You Only Let Me Kick It Witchu (Radio Version)
4. Grown Folks
5. Overtime (R&B Remix)
6. Foot Stompin'
7. Hard Times
8. Bring It On
9. A Woman's Love Is Real Serious
10.Meal Ticket
11.2 Sides Of Love
12.If You Only Let me Kick It Witchu (Long Laidback Version)
Music Access
9.99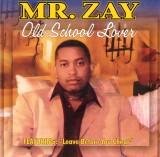 Mister Zay "Old School Lover"
In Stock
1. Old School Lover
2. Yo Girlfriend Wants To Be Yo Man
3. Leave Before You Cheat
4. Pop That Trunk
5. Mega Jones
6. Hoochie Daddy
7. How Would You Like It Tonight
8. Suddenly
9. Come On, Let's Get It On
10. Is Anybody Lonely
Mardi Gras
14.99