Mr. David

BUY CDS
David Jones was first signed to LaFace Records and scored a Billboard charting single ("Splackavellie", #27 Pop, #14 R & B) under the name "Pressha", which first appeared on the Soundtrack to the movie "Player's Club". A full Pressha album, "Don't Get It Twisted", followed but didn't produce a followup hit.
Jones changed his moniker to 'Mr. David" and dropped his next LP independently. "Jody Is Back" was successful in the so-called Chitlin' Circuit, scoring regional airplay with "Shoo Do Wop" and "Slide On". That album's producer, Tony Mercedes, started up his own Tony Merceds Records to release Mr. David's followup "Southern Soul Singer", which was distributed by Malaco Records' subsidiary Waldoxy Records.
Mr. David then signed with Waldoxy for a 2008 release entitled "Me Loving You".
Album Discography
Pressha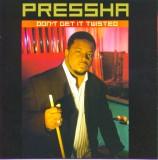 "Don't Get It Twisted" (LaFace 1998)
1. Intro
2. Don't Get It Twisted
3. Down Under
4. Make You Dance
5. My Angel
6. Splackavellie
7. Do Boy (Interlude)
8. Shake It Down
9. I Love You
10. Shawty
11. Let Me Go
12. Do Boy
13. No Way To Win
14. Splackavellie (Red Zone Remix)
Mr. David

"Jody Is Back" (TMR/SOH 2004)
1. Shoo da Wop - (featuring Sir Charles Jones)
2. Sara Smile
3. Slide On
4. Red Silk Boxers
5. Mandingo
6. Fire Fire Love
7. Hate the Game
8. I Cry - (featuring Regina Belle)
9. I
10. Freak You Baby
11. Shoo da Wop
12. Outro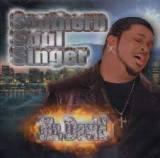 "Southern Soul Singer" (TMR 2005) LISTEN
1 Pimpin' Ken (Intro)
2 Where U Want Me to Put It
3 Better When You Steal It
4 You Don't Appreciate
5 Jody's Creepin'
6 2 Step Like We Used To
7 I'll Satisfy
8 Trouble in My Life
9 Big Girl Loving
10 I Love the Music (Outro)
11 Shoo Da Wop
12 Hate the Game
13 Slide On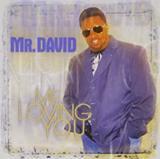 "Me Loving You" (Waldoxy2008)
LISTEN
1. Intro
2. Fatback and Collard Greens
3. Me Lovin' You
4. Yard Boy Blues
5. Interlude
6. Baby That's Me
7. Southern Soul Roll
8. Cheap Azz Bottle O' Wine
9. Slow Drag
10. Mind Her Business
11. Never Give Up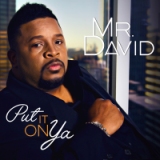 "Put It On Ya" (Waldoxy 2015) LISTEN
1. Soul Skool
2. Make Love Last
3. Mr Right Now
4. Put It On Ya
5. Smash It
6. Turn Up
7. Delta Dream Girl
8. Shirt She Use To Sleep In
9. Will You Be My Valentine
10. One Kiss (Outro)