Reggie P

Born and raised in Memphis, Tennessee, home of the historical Beale Street and Stax Records, where many nationally acclaimed artists such as Isaac Hayes, and Otis Redding revolutionized the music industry, Reggie P. is no amateur to the music scene. Discovered by and a former member of the very well known and loved funk group, The BarKays, Reggie has performed alongside and opened for such headliners as Mel Waiters, The Isley Brothers, R. Kelly, Tyrone Davis, The O'Jays and countless others.
Reggie P. released a pair of obscure albums ("Who Am I", "Can't Turn A Street Woman Into A Housewife" ) before his third album "Why Me?" became extremely popular in the South; elevating him to one of top Southern Soul artists. He dubs himself the "Bad Boy" or "Rude Boy" of Southern Soul.
Reggie P died in his sleep in April of 2011.
Album Discography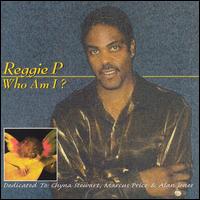 "Who Am I?" (Avanti 2000)
1. Let's Start All over Again
2. Motel 2
3. Your Love Is a Bad Habit
4. Dream Weaver
5. Damned If I Do
6. For You
7. Bump & Grind
8. Playing Me for a Fool
9. Nobody Wants You
10. No More Tears
11. Something About You
12. In the Air Tonight
13. Let Me.......
"Can't Turn A Street Woman Into A Housewife" (K.O.W 2005) LISTEN
1. Can't Turn A Street Woman Into A Housewife
2. Droppin' Salt
3. Don't Wanna Lose Your Love
4. Just A Simple Lady
5. Blues Celebration
6. One Touch Of Your Love
7. Try Mine
8. Tonight
9. It's Broom Jumpin' Time
10. Let Me

"Why Me?" (Allison 2006) LISTEN
1. Why Me?
2. Come On Girl
3. Soul Steppin'
4. Hold On
5. Drop That Thing
6. Not Gonna Cry
7. Droppin' Salt
8. Ready to Accept
9. Eyes Are Rainin'
10. Soul Steppin' Remix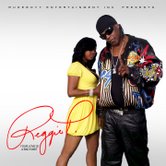 "Your Love Is A Bad Habit" (Rude Boy 2008)
LISTEN
1. Witness
2. I've Got That Feeling
3. Your Love Is a Bad Habit
4. Nobody Wants You
5. Unforgettable Dreams
6. Motel
7. No More Tears
8. Your Love Is a Bad Habit [Remix]
9. Let's Start All Over Again

"Reggie P (The Rude Boy Of Southern Soul)" (Rude Boy Ent. 2010)
1. Enough Is Enough
2. Me On Top Of You
3. Win Or Lose
4. P's & Q's
5. Whip That Thang
6. Tell Me The Truth
7. Preacher Man
8. Tko (Remix)
9. Let Me See You Do It
10. Dream Weaver (Remix)