Rue Davis

Buy CDs
An exceptional writer, producer, recording artist and performer of Blues, R&B and Southern Soul Music for many years, Davis has bounced from label to label releasing solid Johnnie Taylor-esque soul but has yet to get the commercial breakthrough he deserves. At 2005's Jackson Music Awards he received "The International Songwriter of the Year Award as he has written many other hit songs for other recording artists. As of this year he has released his 6th album of original material for his fifth label, Studio Showtime.
Album Discography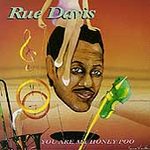 "You Are My Honey Poo" (Kon-Kord 1995)
Reissued as "Heaven Has Sent Me Your Love" in 2003. See below.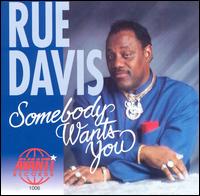 "Somebody Wants You" (Avanti 1997)
1. Shoopedoo
2. Somebody Wants You (Guess Who)
3. Can I Hold on to Your Hand
4. Won't You Try Me
5. Don't Leave Me
6. I Believe I'll Take Her Home
7. Cutie
8. Dreaming About Someone
9. You Need a Real Man
10. Do You Want to See Me
11. Your Love Divine
12. You Got Me Worried
13. True
14. Love and Affection

"Sings With Friends" (Avanti 1998)
1. Movie Star
2. One Chance
3. You Don't Love Me
4. Tip
5. Thanks for Saving Your Love
6. I Can't Help Myself
7. Get Your Lies Straight
8. Brand New
9. Miracle
10. I'm Going on With You
11. Perfect Combination
12. Forgive Me Darling
13. Change Your Ways
14. Red Hot Mama
15. That's Why I Love You

"Candy Sweet" (Off The Hook 2001)
1. Tippitaboo
2. Candy Sweet
3. I'll Be Your Shoulder
4. I Love You Babe
5. You Set Me Up
6. Gotta Give Him Love
7. I Truly Love You
8. You Oughta Stand Up
9. I Want More of Your Love
10. You Need to Get You a Kit-Kat
11. Precious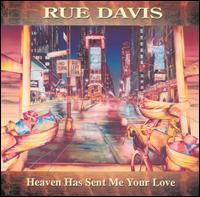 "Heaven Has Sent Me Your Love" (Kon-Kord 2003)
1. Honey Poo
2. Don't Let Nobody Make a Fool of You
3. I'm in Love With the Girl Next Door
4. Hard to Live Without You
5. Heaven Has Sent Me Your Love
6. Heaven Has Sent Me Your Love - (interlude)
7. You'll Never Find Another Baby
8. Love Is So Good When You're Stealing It
9. Baby
10. What Becomes of the Brokenhearted
11. You Gonna Make a Good Man Do Wrong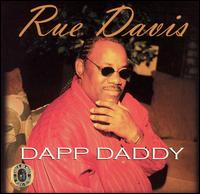 "Dapp Daddy" (Knock On Wood 2003)
1. Take Me Back to Farish St.
2. (We Were) Taylor Made
3. This Young Thang Ain't for Sale
4. A Lonely Man
5. So Fine, So Cool & You're Beautiful
6. Johnny, You Were Our Friend
7. Just Ask Me
8. I'm So Glad
9. Let Me Lay You Down
10. Shake & Pump It
11. 24 Hour Lover
12. Set You Free
13. Dapp Daddy
14. You Set Me Up

"For Real" (Studio Showtime 2005) LISTEN
1. Between the Sheets
2. You're So Sweet
3. Treat Her Like a Queen
4. You Don't Have to Cry No More
5. Tell Me What U Want
6. Baby Cakes
7. You Haven't Been Loved by the Right Man
8. So Glad You're Mine
9. Between the Sheets - (Remix)
10. You Don't Have to Cry No More - (Remix)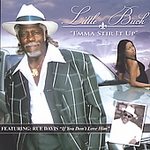 Little Buck (features Rue Davis) "I'mma Stir It Up" (Studio Showtime 2005)
1. Disco 2005
2. Anybody Wanna Dance with Me
3. I'mma Stir It Up [Remix]
4. You Ain't Gettin' It (Until You Steal It)-Rue Davis
5. Big Hipped Woman
6. If You Don't Love Him
7. Draw the Line
8. Yum-Yum Man-Rue Davis
9. When I Was Sad
10.I'mma Stir It Up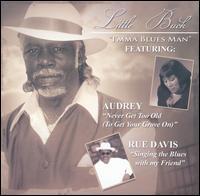 Little Buck (features Rue Davis) "I'mma Blues Man" (Studio Showtime 2006)
1. Singing the Blues with My Friend (with Rue Davis)
2. Never Get Too Old (To Get Your Groove On)-Lady Audrey
3. Shack 2005 (with Rue Davis)
4. I'mma Blues Man (You Knew What You Had) (with Rue Davis)
5. Draw the Line
6. Knocking at the Door of Your Heart
7. You Ain't Gettin' It (Until You Steal It)-Rue Davis
8. I Need a Midnight Snack
9. If You Don't Love Me-Rue Davis
10. You Knew What You Had
11. Knocking at the Door of Your Heart
12. His Love, His Holy Spirit and Grace-Lady Audrey
13. Lets Make This a Special Christmas
14. Lets Make This a Special Christmas

"Return Of The Legend" (Boom Town 2008) LISTEN
1. Down Home Blues
2. I Believe in You
3. I Wanna Be Loved
4. I'm Giving Up the Streets
5. I Promise
6. Let's Have a Real Good Time
7. Tell Me, When Was the Last Time
8. We Got to Stay Together
9. Sophisticated Lady
10. I'm Gonna Keep Loving You
11. Change Is Gonna Come, A
12. You Made My Dream Come True
13. Let's Do This Thing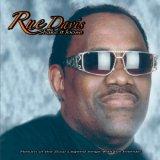 "Shake It Loose" (Kon-Kord 2014)
1. Shake It Loose
2. I'd Rather Be Blind, Crippled & Crazy
3. Bring It On Home To Me
4. Cher
5. I Got A Crazy Woman
6. Let's Make Some Whoopie
7. Let's Do The Shag
8. Talk To Me
9. Touch Me
10. Two Way Lover Affir
11. You Can't Have Your Cake And Eat It To
12. Thank You Greeting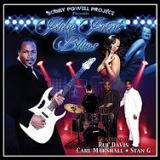 Bobby Powell with Rue Davis, Carl Marshall "Big Hip Woman" (1 Stop Graphics 2014) LISTEN
1 Special (with Rue Davis)
2 I'm Going to Where the Party At (with Rue Davis)
3 Saving My Love for You (with Rue Davis)
4 Dance for Me Sexy Lady (with Rue Davis)
5 I Want to Love You Down (with Rue Davis)
6 Two Kinds of Lovers (with Stan G)
7 Let's Do This Thang (with Rue Davis & Carl Marshall)
8 I Wanna Know What Kind of Love You Got (with Stan G)
9 Pop Corn Love (with Stan G)
10 They Want My Women
11 Talking About the Same Old Thang
12 Special (Remix) (with Rue Davis)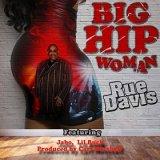 "Big Hip Woman" (1 Stop Graphics 2016) LISTEN
1 The Love of My Life
2 I'm Looking for the Real Thing
3 Working on Our Love Thang
4 A Woman Needs Love
5 When I Was Sad
6 Big Hip Woman
7 Can I Hold on to Your Hand
8 You Knew What You Had
9 Give the Children a Chance
10 Forgive Them