BUY CDS
His recording career started with the Zircons, singing Doo-Wop with singles on Federal and Capitol at either end of the 1960's, then continued with his brothers as the Meadows on Radio Records - an LP recorded at Muscle Shoals with the legendary studio band , and scored an R&B chart hit in 1977 with "I Can't Understand" by the Meadows Brothers on Kayvette. Hometown for Wilson is Chattanooga, Tennessee. Born in 1944, he is one of five brothers, two of which, Wallace and Eugene, were to join him on his musical journey north in search of success. Wilson's first group is well known to collectors of 60's soul, The Zircons. The line up included brothers Wallace and Eugene along with Emanual Thompson and Robert Eppinger. The name for the group has caused some confusion over the years as it seems that the name had been used in the late 50's early 60's on several other groups recording for Winston, Dot and a number of other small labels. But the name was soon to become firmly theirs when their first release "No Twisting On Sunday" came out on the King subsidiary Federal.

After one more release for the label the group headed further north to New York. Here over the next five years they cut three singles for the Heigh-Ho label, including "Go On And Cry, Cry". In the early 70's they also cut one single with Capitol records "Finders Keepers".

They changed their name to The Meadows Brothers and cut one release on Hip Spin, "Get On Down Like Soul Folks Do", and later a full self-titled album with producer Brad Shapiro, resulting in the minor hit "I Can't Understand"

Following a period away from the music business, he returned to recording in the early 1990's, and was signed to Bob Grady's BGR label in Georgia and quickly became one of the more successful "Modern Soul" or "Southern Soul" artists in the South.
Album Discography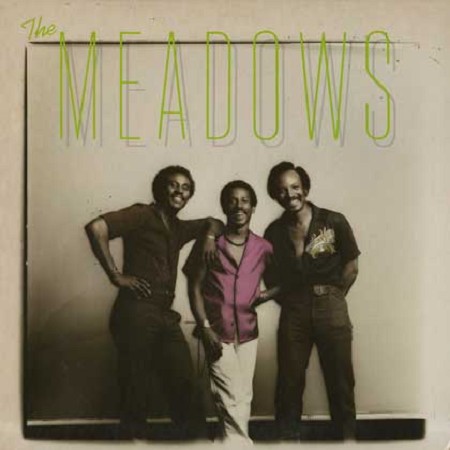 The Meadows "The Meadows" (Radio 1981)
1.She's Gone
2.Don't Take It Away
3.I Wanna See You Right Now
4.What A Day This Has Been
5.I Can't Understand
6.I Tried It All
7.I'll Be Your Sunshine
8.My Love Was Sleeping
9.Wheels
10.Body Power

"Memories" (Ichiban 1997)
1. Just Can't Do Without You
2. I Promise
3. Oh, Girl
4. That's Still My Love
5. When You're Gettin' My Love
6. Where Will This Leave Me
7. Memories Keep Hangin' On
8. Just Like I Promised
9. Stroll It
10. Let's Cut Out This Game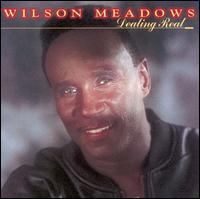 "Dealing Real" (BGR 2000)
1. Somethings Got to Give
2. Go Get That Love
3. You Ain't Treating Me Right
4. Thank You
5. Explain It
6. Don't Waste My Love
7. POW
8. Tell Him
9. Tell Me You Love Me
10. Stay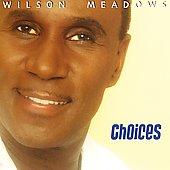 "Choices" (BGR 2002)
1. If You Can't Hold Your Love
2. I'm Falling
3. Go on and Cry
4. Keep It Alive
5. Still My Love-I Told You
6. I Can't Understand
7. I'm Changing
8. Big Catch
9. Don't Take It Away
10. This Time

"The Best Of" (BGR 2003)
1. Where Will This Leave Me
2. Pow
3. Just Can't Do Without You
4. Keep It Alive
5. If You Can't Hold Your Love
6. Just Like I Promised
7. Still My Love
8. Tell Me You Love Me
9. Something's Got to Give
10. Go on and Cry
11. Stay
12. I'm Changing
13. Don't Be Surprised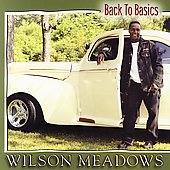 "Back To Basics" (BGR 2004)
1. Shake
2. Can't Have Your Cake
3. When You Really Love Somebody
4. Finders Keepers
5. Stop Cheating Love
6. You Ain't Comin Back
7. Let's Do That Thang
8. Oh Girl
9. Don't Be Surprised
10. Hold on My Heart

"Love Bomb" (BGR 2006) LISTEN
1. Love Bomb
2. I Wanna See You
3. Step
4. Dedicated to the One I Love
5. I Got the Right One
6. Explain It
7. She's Gone
8. California Girl
9. Everybody Needs Help
10. Body Power

"Go On And Cry" (MSI Music 2007)
1. When You're Getting My Love
2. I Promise
3. Let's Cut Out of This Game
4. Everybody Needs Help
5. Tell Him
6. Memories Keep Hangin' On
7. Where Will This Leave Me
8. Stroll It
9. Hold on My Heart
10. Oh Girl
11. Just Can't Do Without You
12. Go on and Cry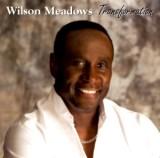 "Transformation" (M & M 2008) LISTEN
1. Intro (Prelude)
2. I'm Missing You
3. It Is What It Is
4. Bad News
5. Hold On
6. I Wanna Get Witcha Baby
7. Misty Blue
8. I Can't Understand
9. Don't Take It Away
10. Hold Your Love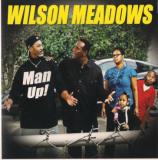 "Man Up!" (M & M/Brimstone 2011
1. Personal Matter
2. Thank You
3. Man Up
4. Go Get That Love
5. Don't Make Me Waste My Love
6. It Ain't Rainin' On Nobody's House But Mine
7. Wer Can't Fall In Love
8. Bad News
9. Step
10. It Is What It Is (Remix)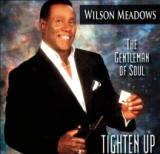 "Tighten Up" (M & M/Brimstone 2014)