Big G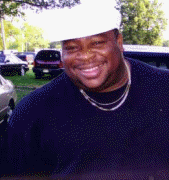 Shop For CDs

George Staten, aka Big G, is a native of Charlotte County Virginia and now resides in Richmond Virginia.

He's shared the stage with Marvin Sease, Mel Waiters, Roy C, Clarence Carter, Millie Jackson and Betty Wright, just to name a few. In 1999 he began released increasingly strong and authentic Southern Soul albums for his own label, Stone River. By the end of 2017 G has released 16 albums excluding compilations.
Album Discography

"Steppin' Out" (Stone River 1999)
1 Steppin' Out
2 Tonight is the night
3 Tell Me It's Not Over
4 Can't let you make a fool out of me
5 Cute Little Thing
6 Don't Want To Go
7 True Love
8 Don't leave me girl
9 We Can't Stay Together
10 Get It Together or Leave It Alone
11 I can't let you make a fool out of me - instrumental

"Keeping It Real" (Stone River 2003)
1 Hot Loving
2 Forever
3 Steppin' Out Again
4 Let's Straighten It Out
5 Second Hand Loving
6 Don't Want To Go
7 Cute Little Thing
8 Time To Settle Down
9 Forever (EDIT)
10 2nd Hand Lovin' (EDIT)

"Here It Is" (Stone River 2004)
1 Here It Is
2 Can You Love Me Back
3 Cute Sexy Thing
4 Can't Live My Life Without You
5 Is It Over
6 Being With You
7 It's Over Girl
8 Hot Loving (Re-mix)
9 Dont Leave Me Girl
10 Cant Let You Make a Fool Out Of Me

"Love On The Run" (Stone River 2005)
1 Love On The Run
2 Little Girl Left Me
3 Big G Stomp
4 Thank You Girl
5 Was It Me
6 I Need Your Love
7 Be My Girl
8 Missing You
9 Thank You Girl - Instrumental
10 Love On The Run - Instrumental

"Broken Hearted" (Stone River 2006)
1 Broken Hearted
2 Freaky Groove
3 Thinking About You
4 Two Step (Radio Version)
5 I Need Your Love
6 Before You Take Your Love Away
7 Family Reunion Slide
8 Every Day Girl
9 Two Step (Club Version)
10 Thank You Girl
11 Can't Live My Life Without
*** Another independent CD from this downhome Soul man continues his formula of Roy C-influenced Southern Soul. Laidback, earthy tunes about relationships and having a good time. G has a limited range but an appropriately pinched voice full of bittersweet charm. Another plus is "Broken Hearted" uses mostly real instruments- most notably some sexy saxophone. Unfortunately G has tendency to write songs that differ little in melody. Pick up any Big G record and it sounds exactly the same. Here the songs themselves are slight. After hearing the sweet swaying soul of the title track followed by the gently percolating groove of "Freaky Groove" you've pretty much got your dose. This set does have a couple decent booty bumpers- one an instrumental called "Family Reunion Slide" and the single "2 Step" (in two versions) plus "Everyday Girl" is a smooth Urban Contemporary jam perfect for kicking back and snugglin' with your baby. Because each of Big G's CDs have an irritating tendency to carry over tracks from previous releases ("Thank You Girl", "Can't Live My Life Without You", "I Need Your Love" are the repeats this time) it lessons the value of the individual releases. There's really only 7 new songs here. His superior previous CD "Love On The Run" had only 8 actual songs and two are found here. Not a bargain. Still, cherry picking thru G's six releases there's potential for one great "Best Of" collection soon.

"Nothing But A Party" (Stone River 2006)
1 Cute Little Thing
2 Two-Step (Club Version)
3 Freaky Grove
4 Hot Loving (remix)
5 Love On the Run
6 Thank You Girl
7 Can't Let You Make a Fool Out of Me
8 Stepping Out
9 Can You Love Me Back
10 Being With You
11 Big G Stomp
12 Family Reunion Slide
"Midnight Love" (Stone River 2006)
1 Tell Me That It's Over
2 Let's Straigthen It Out
3 Time to Settle Down
4 Can't Live My Life Without You
5 Don't Leave Me Girl
6 Thinking About You
7 Be My Girl
8 Was It Me
9 Here It Is
10 Every Day Girl

"Simply Me" (Stone River 2007)
1 Prove My Love
2 Old School
3 1-800
4 Can't Stop Thinking About You
5 Bop Your Booty
6 Love
7 Jody's Son
8 Special Lady
9 I'd Rather Go Blind
10 Prove My Love - Instrumental
***1/2 Big G stays true to form on "Simply Me", laidback, downhome Soul in the Roy C vain. Amazingly, considering he's better than his low profile, this is G's sixth LP (excluding two compilations) and again it features almost entirely real instruments (played by G himself). Heavy bass and drum bottom and lots of saxophone (by Lorenzo Brown) permeate these simple songs about love, bopping your booty and gettin' it on. The strongest melody belongs to "1 800" about a lonely guy who sees a commercial imploring him to cure his heartache by picking up the phone. (Good thing he didn't see any 1-900 ads!) The sweet backups by the Babylon Sisters (Tanya, Monica & Michelle) steal the show here. The trio add their talents to most of the cuts- (wish the credits listed their full names).
"Old School" cleverly borrows the opening from "Turn Back The Hands Of Time" for this ode about parties from back in the day. "Jody's Son" is an uncharacteristically boastful song (for G) about his player ways. Overall, G's pinched voiced bodes well for the slowies as on "Can't Stop Thinking About You" and an effective version of "I'd Rather Go Blind". Further good news is there's no repeats from past albums this time out- just eight new originals, the one cover and a remix. While not quite on par with his "Steppin' Out" CD or last year's "Broken Hearted" it's enough to keep the faithful happy and hopefully bring in some new ears. Recommended for Deep Soul fans.

"Heart & Soul" (Stone River 2008)
1 Still In Love
2 Heart Ache
3 Just Say the Word
4 Southern Soul Blues
5 Love Don't Live Here
6 The Only One
7 No Guarantee
8 I Do
9 Mr. Do Right
10 G's Groove

"A Southern Soul Christmas" (Stone River 2008)

"Count Your Blessings" (Stone River 2009)
1 What Are They Doing
2 Count Your Blessings
3 Standing On the Promises
4 Stop By Here
5 Higher Ground
6 Last Mile of the Way
7 Precious Lord
8 Savior
9 What a Friend We Have In Jesus
10 Missing You

"Coming At You" (Stone River 2009)
1 All This Love
2 Betty
3 Let Me Be the One
4 Love On the Beach
5 Two Step In the Name of Love
6 Who's That Man
7 I Can Do It
8 Family Reunion
9 Southern Soul
10 Take This Tip
11 Pay Day Blues
12 Lonely Man
13 Second Hand Loving (Live)
14 Family Reunion (Remix)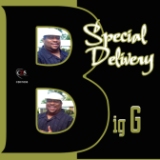 "Special Delivery" (CDS 2010)
1. Pop That Thang
2. The Hands of Time
3. We Can't Stay Together
4. Never Found Me a Girl
5. If I Could Live My Life Again
6. My Cute Little Thang
7. In Your Loving Arms
8. Give It to Me
9. The Only Fool
10. Misunderstood
11. Pop That Thang (Instrumental)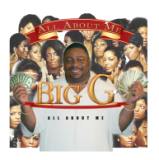 "All About Me" (Stone River 2011)
1. Get It On
2. Walk Away
3. Love Me Right
4. Chillin
5. Bad Self
6. My Special Prayer
7. Small Brown Frame
8. Have a Good Time
9. All About Me
10. So Long
11. Myrtle Beach

"Last Pay Check" (Stone River 2012)
1. Last Pay Check
2. Party House
3. Rainy Days
4. Work It Out
5. Somebody Like You
6. When You Find the One You Love
7. Cheating
8. I Can't Promise You Nothing
9. Wanna Dance With You
10. Someone's Taking My Love Away

"Nothing But A Party, Vol 2" (Stone River 2013)
1. Last Pay Check
2. Work It Out
3. Chillin
4. Party House
5. Small Brown Frame
6. Have a Good Time
7. Bad Self
8. Get It On
9. Southern Soul Blues
10. Pay Day Blues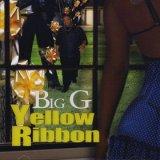 "Yellow Ribbon" (Stone River 2014)
1. Tell Me Can You Feel It
2. Yellow Ribbon
3. Somebody Loves You Back
4. Don't Leave Me Girl (Remix)
5. Party Tyme
6. Stay With Me
7. Something's Telling Me
8. Do What It Do
9. Straight to the Point
10. Every Day Lady
11. Last Pay Check (The Comeback)
12. I Can Do It (Remix)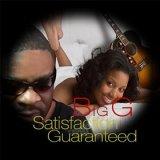 "Satisfaction Guaranteed" (Stone River 2016)
1 Satisfaction Guaranteed
2 Work That Thang
3 You & Me
4 Grown Folks Night
5 Someone Who Knows
6 Cross That Bridge
7 I Found You
8 Tear Drops
9 You Don't Care About Yourself
10 Just Say the Word (Remix)
11 Make It Rain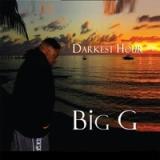 "Darkest Hour" (Stone River 2017)
1. Steppin
2. Can You Hear Me
3. Down on My Knees
4. Wanna Go Dancing
5. Ladies Man
6. Darkest Hour
7. Backyard Barbecue
8. Shake That Thang
9. Can't Stop Thinking About You (Remix)
10. Two Step in the Name of Love (Remix)
11. Backyard Barbecue (Instrumental)