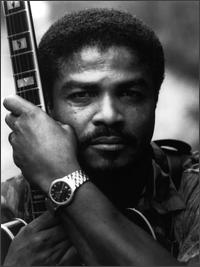 BUY CDS
Theodis Ealey
Sometimes no matter how much great work an artist produces there's one piece that just bursts thru the stratosphere and impacts an audience to the point that artist and the work become irreducible in the minds of folks. For Mr. Theodis Ealey that piece is "Stand Up In It". A good ole Southern Soul song with a cheeky message that's become one of the biggest hits to come out of the famed "chitlin' circuit" in the modern era. In fact it's revitalized the Southern Soul genre with countless response songs and ripoffs. But the truth is, it's not even close to the "Stand Up In It" Man's best work. Ealey is a terrific Blues guitarist and songwriter with an old school wit that defines the soul of the South.
Ealey was born 1947 in Natchez Mississippi into a musical family. He first picked up an instrument when his older brother Y Z Ealey first taught him how to play at the age of 4. Ten years later, Theodis on bass was playing at his first gig with brothers Y Z and Melwin Ealey in a group called Y Z Ealey and the Merrymakers. This brotherly trio made their debut in their hometown of Natchez at a local nightclub called Horseshoe Circle. One year later, Theodis traded his bass for a guitar and began performing with another Natchez group, Eugene Butler & the Rocking Royals.
Prior to his signing with Atlantas's Ichiban Records in 1991, Ealey's recording career consisted of scattered 45s. His first recording was a holiday tune called "A Christmas Wish" on Banshee Records. Ealey later found out the word Banshee refers to a figure related to occult mythology. "Isn't that ironic? I did a Christmas song for a label called Banshee Records!" Years later Ealey backed Little Richard's sax player Bill Hemmins and worked with producer Robert "Bumps" Blackwell for Chelan Records. The 45 was titled "Deepest Sympathy/Peace Of Mind is Hard To Find". Bill Parker recorded Ealey for his Optune label for the single "I Don't Wannna Talk About It/Was It Me?"
The first full length came in 1991, "Headed Back To Hurtsville", which was followed by three more LP's for Ichiban before Ealey started his own label IFGAM Records- an acronym meaning "I Feel Good About Myself". The acclaimed but commercially-ignored "It's A Real Good Thang" dropped in 2002. Things changed drastically for Ealey in 2004 when a single called "Stand Up In It" began picking up steam in the Deep South. Despite it's risqué subject matter, the single became a runaway smash, reaching #68 on Billboard's Hot R & B/Hip Hop Tracks (#1 on the sale chart) and the resulting album managed #54 on the R & B Albums chart- a rare feat for a Southern Bluesman. A rash of answer songs and copies followed throughout the South as the cut still remains a classic. Ealey's credits also include work in the NBC Movie of the Week "A Kiss To Die For," which starred Mimi Rogers and Tim Matheson. Ealey appeared in a nightclub scene that featured two of his songs "Headed Back To Hurtsville" and "Lil' Brown Eyes". Further instrumental credits include the Emmy-winning HBO special "Miss Evers' Boys", where Lawrence Fishburne mimicked Ealey's guitar playing. Ealey & his band also make a brief cameo in the movie. The Standup In It Man also had a role in the major motion picture "The Fighting Temptations," appeared in commercials for Rooms To Go and the Cartoon Network and did some bona fide acting in a stage play called "Spunk".
He followed up "Stand Up In It" with lesser hits like "Move With The Motion", "Let Me Put The Head In It" and "Francine" but is now preparing to release his followup LP, "I'm The Man You Need", in November 2006.
Album Discography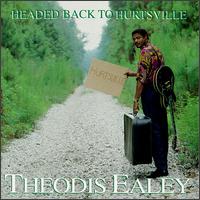 "Headed Back To Hurtsville" (Ichiban 1992)
1. Old Time Blues
2. Headed Back To Hurtsville Again
3. I'm The Man You Need
4. Life After Love
5. I Feel Good About Myself
6. I Wanna Be Your Friend
7. Love Is Necessary
8. Lil' Brown Eyes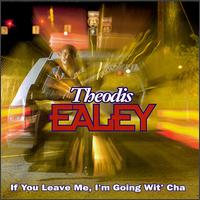 "If You Leave I'm Going Wit'Cha" (Ichiban 1994)
1. House of the Rising Sun
2. Travelin' Mind
3. If You Leave Me, I'm Going Wit' Cha
4. Looking up at the Bottom
5. Gimme Just a Little Sign
6. Hard Times
7. Wicked City Woman
8. This Time I Know
9. Black Night
10. Stop Doggin' Me Around

"Stuck Between Rhythm & Blues" (Ichiban 1996)
1. Bluesman Lover
2. Do You Love Me
3. You're on My Mind
4. Was It Me?
5. Dreamin'
6. (Tell Me) Why I Can't Trust You
7. I Don't Wanna Talk About It
8. Goody Sack
9. Lonely Sunday
10. Stuck Between Rhythm & Blues (Matt's Song)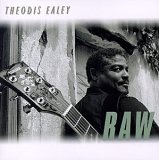 "Raw" (Ichiban 1998)
1. Meet Me in the Morning
2. What Poor Theo Gonna Do With Myself
3. Stagger Lee
4. Funny How Times Slips Away
5. 454-Blue
6. I've Got the Blues
7. You're Killin' My Love
8. All My Baby Left Me Was a Note, My Guitar and a Cookie Jar
9. Walking Blues
10. Since I Met You Baby
11. Good to Ya Baby
12. Song for My Daughter, A
13. Funny How Time Slips Away - (Single edit)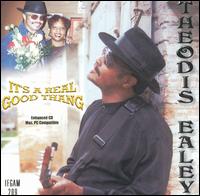 "It's A Real Good Thang" (Ifgam 2002)
1. All My Baby Left Me Was A Note, My Guitar and A Cookie Jar 2002
2. Reconsider Baby
3. Baby, You've Got What It Takes
4. You've Got To Hurt Before You Heal
5. It's A Real Good Thang
6. If You Leave Me, I'm Going Wit'Cha 2002
7. I Want You
8. Ain't No Sunshine
9. You and I Together
10. Theo's Groove
11. All My Baby Left Me Was A Note, My Guitar and A Cookie Jar 2002 (Radio Mix)

"American Roots: Blues" (Ichiban 2002)
1. If You Leave Me, I'm Going Wit'cha
2. Looking up at the Bottom
3. Gimme Just a Little Sign
4. Wicked City Woman
5. This Time I Know
6. Stop Doggin' Me Around
7. Do You Love Me?
8. You're on My Mind
9. Dreamin'
10. Why I Can't Trust You, (Tell Me)
11. I Don't Want to Talk About It
12. Goody Sack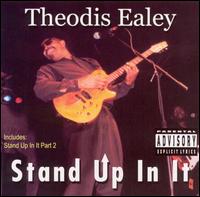 "Stand Up In It" (Ifgam 2004)
1. Stand up in It
2. If You Keep Rockin'
3. Move With the Motion
4. Lil' Brown Eyes
5. Don't You Wanna Party
6. Bluesman Lover
7. If You Leave Me, I'm Going Wit' Cha
8. Baby, You've Got What It Takes
9. I Want You
10. All My Baby Left Me Was a Note My Guitar and a Cookie Jar
11. You've Got to Hurt Before You Heal
12. Stand up in It
13. Stand up in It -Part II

Theodis Ealey & Friends "Let Me Put The Head In It: Blues & Soul Mix" (Ifgam 2005)
1. Let Me Put The Head In It Theodis Ealey
2. I'm Missin You Babe Lebrado
3. I'm A Man On A Mission Willie Hill
4. You Gotta Kiss It (Like You Miss It) Rasheeda
5. Headed Back To Hurtsville Freddie Hughes
6. This Time I Know Theodis Ealey
7. Don't You Wanna Party Theodis Ealey
8. Wicked City Woman Freddie Hughes
9. Think It Over Doc Blakey
10. Candy Shop Gregory P. Jones

"I'm The Man You Need" (Ifgam 2006) LISTEN
1. Sumpin' Sumpin'
2. Pop That Middle
3. Please, Let Me In
4. I'm the Man You Need
5. Let It Go One (Medley with Rock Me Tonight and Sexual Healing): Sexual Healing / Rock Me Tonight
6. Baby, Why?
7. Looking Up at the Bottom
8. Stand Up in It - (Remix, remix)
9. You and I Together
10. Theo's Groove
11. Reason for the Season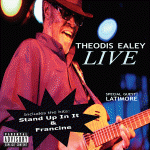 "Live" (Ifgam 2009) LISTEN
1. Blues Is Alright, The
2. Move with the Motion
3. Francine/Let Me Put the Head in It
4. Baby What You Want Me to Do (Aka You Got Me Runnin')
5. Catfish Blues
6. What Poor Theo Gonna Do with Myself
7. Stand Up in It
8. Stand Up in It, Pt. 2
9. You Got Me Runnin'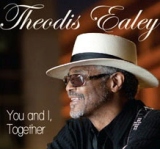 "You And I Together" (Ifgam 2013) LISTEN
1. Theodis, What's Up aka Shut The Puck Up
2. You and I, Together
3. 634-5789
4. Love's Guarantee
5. Number One Baby
6. Think It Over
7. Slow Grindin'
8. The Old Man's Story (Mbfdd)
9. The Last Time
10. Sweet Curvacious Love
11. Baby's Got Them Blue Jeans On